If you love a chewy chocolate chip cookie, (thinking about those fresh baked Mrs. Fields cookies we used to get in high school. Why were those sold at school?! Do they still do that??) I think you'll like this healthier version.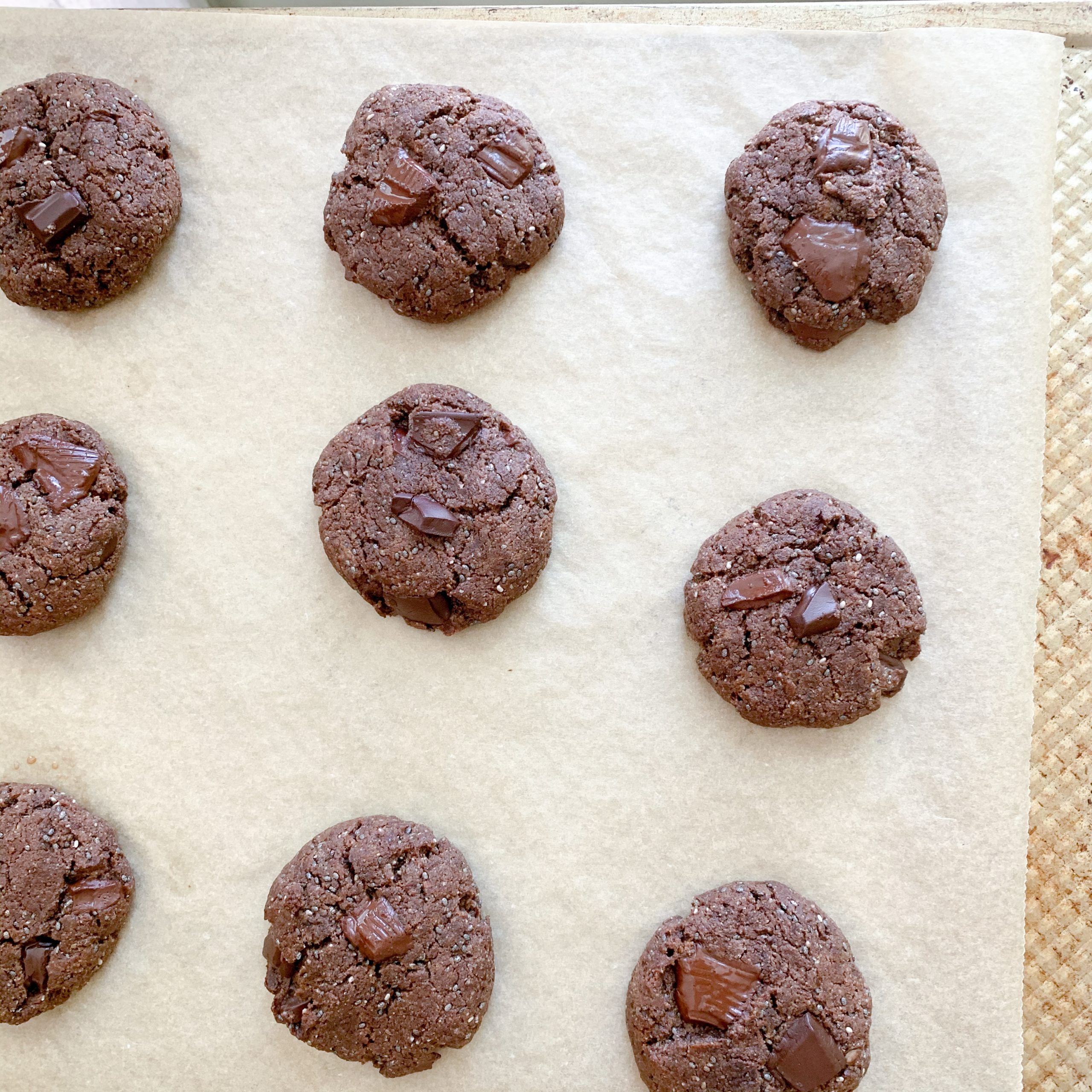 The tahini gives them a rich, gooey cookie dough texture. And the big chocolate chunks and hint of sea salt bring it all together for what tastes like an indulgent dessert. Each cookies is only 140 calories, contains no refined sugar, grains, gluten or dairy, so they're paleo too. You can make them vegan and egg free if you use the flax egg like I did.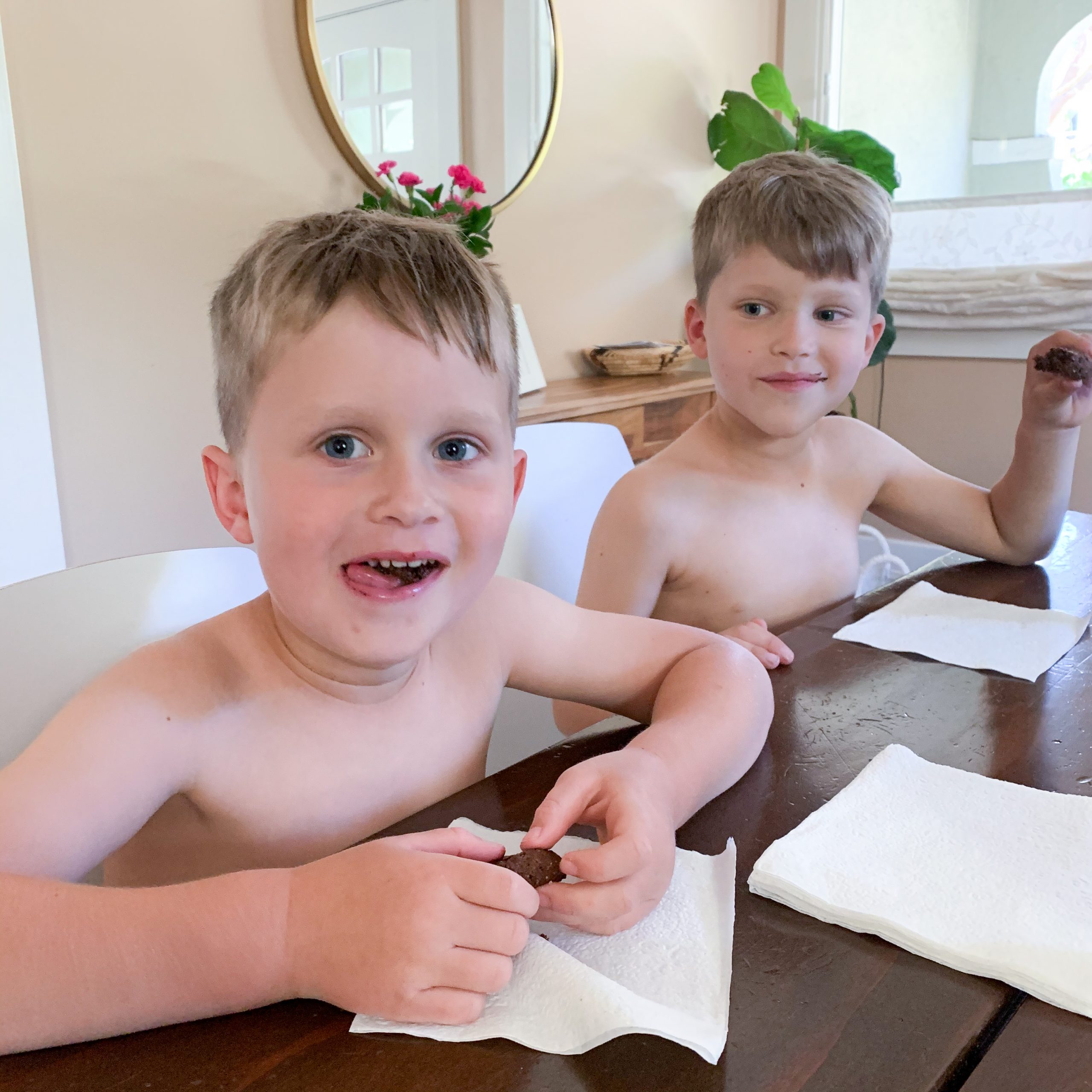 Note, if you're not into the texture of chia seeds, which can be a little crunchy and chewy, you should skip this step. I personally think the added texture is satisfying. Please let me know what you think!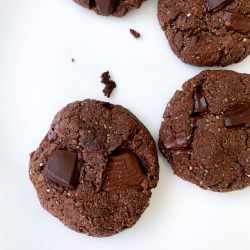 Salted Tahini Chocolate Chunk Cookies (Paleo)
A delicious, chewy, sweet & salty chocolate chunk cookie that's gluten-free, dairy-free, paleo, and vegan!
Ingredients
Wet Ingredients
2

tbsp

ground flax seed

6

tbsp

water

1/2

c

coconut sugar

1/2

c

tahini

3

tbsp

coconut oil

1

tsp

vanilla extract

2

tbsp

chia seeds (optional: skip if you're not into them)
Dry Ingredients
1/2

cup

almond flour

1/4

cup

coconut flour

1/3

cup

cocoa powder

1/2

tsp

baking soda

1/4

tsp

sea salt + 1 big pinch for topping (flakey, if you have)

1/2

cup

70% chocolate chunks (1 used about 1 bar)
Instructions
Preheat oven to 350° F. Line a baking sheet with parchment paper.

Make flax eggs (if using) by mixing flax seeds and water. Set aside 5 minutes.

Mix all dry ingredients in one bowl (except chocolate chunks). Mix wet ingredients in another bowl. Combine. Add chocolate chunks.

Scoop out one tablespoon of dough at a time and form into balls, slightly flatten.

Bake 10-15 minutes until slightly firm on top (inside should be soft and gooey). Sprinkle with more flakey sea salt (DO NOT skip this step!) Enjoy.