These cookies are perfect when you want a sweet snack that won't blow your sugar quota for the day. In fact, they contain absolutely no added sugar!
Dates are naturally very sweet and offer a hearty texture to hold these cookies together. They're also quite chewy (not as chewy as a Larabar, but there's definitely more bite than a typical cookie).
I like them as is, but I could see them being a more decadent dessert with maybe 1/4 cup of coconut sugar. They'd also be great with peanut butter or almond butter. If anyone tries these variations, let me know!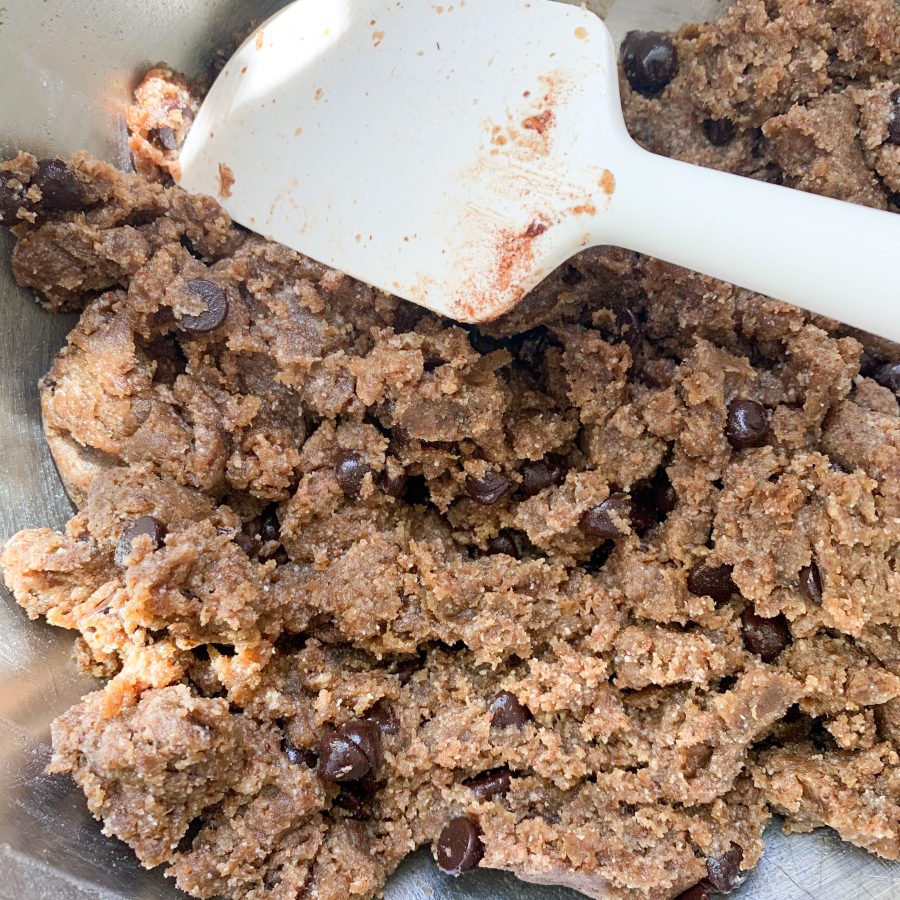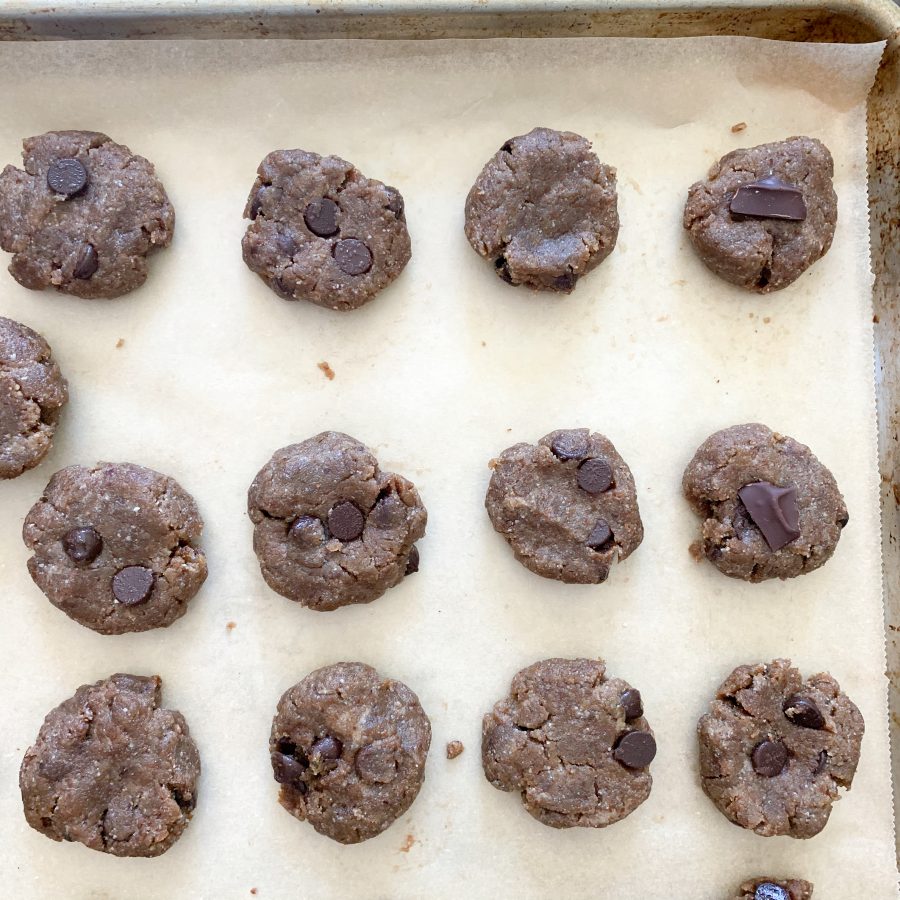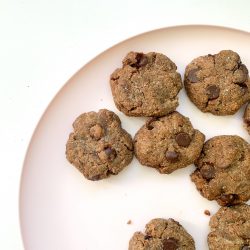 Sunbutter Chocolate Chip Cookies
No added sugar, gluten-free, dairy-free cookies made with Medjool dates.
Ingredients
1

cup

Medjool dates

3/4

cup

sunflower seed butter (unsweetened, unsalted)

1

cup

almond flour

1/4

cup

coconut flour

1/2

tsp

baking soda

1/4

tsp

sea salt (plus 2 pinches for topping cookies)

4

tbsp

coconut oil, melted

1 1/2

tsp

vanilla extract

1/2

cup

dark chocolate chips (I use Enjoy Life)
Instructions
Preheat oven to 350° F. Line a cookie sheet with parchment paper.

Using your fingers, pull the seeds out of the dates. Heat the dates in a saucepan filled with 2 cups of water for about 5 minutes, just to soften them.

Remove the dates from the water and put in food processor with the sunflower seed butter. Pulse until it forms a paste.

You can either process the rest of the ingredients or transfer to a bowl and stir in the rest.

Stir in the chocolate chips.

Shape the dough into balls about 1 inch in diameter. Press them down slightly and line them up about 1/2 inch apart. They won't flatten or spread much in the oven.

Bake about 15-20 minutes or until just crisp on the outside. Cookies will still be very soft, which is fine because there are no eggs.

Sprinkle with sea salt. Cool and enjoy!
Notes
Nutrition Facts: Each cookie contains about 115 calories, 12g carb, 7g fat, 3g protein and only 7g sugar from the natural date sugar.