For me, matcha was an acquired taste. I can only handle it in a tea with lots of vanilla almond milk to cut the bitterness. Using it in recipes makes it much more palatable, and the bright green color is pretty awesome.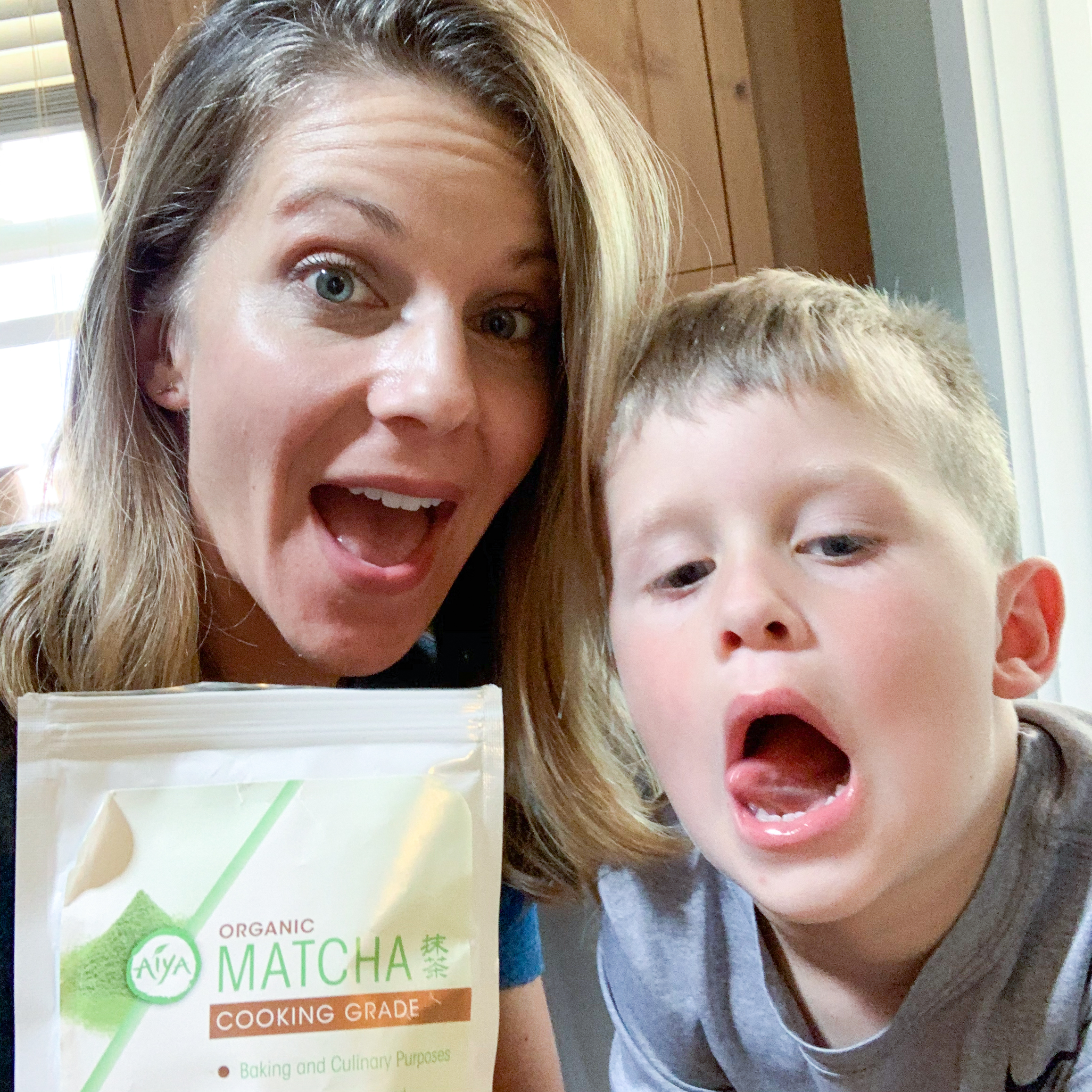 When I was in the blitz phase of my immune system reset, I went raw vegan with no fruit for 6 weeks. RAW vegan. It was brutally hard. If you've ever tried a raw sprouted lentil, you know what I'm talking about. I consider myself a borderline obsessively healthy eater, but this was next level.
For those of you who don't know me that well, I was diagnosed with recurrent respiratory papillomatosis last year, and have undergone 3 surgeries since to remove the growths on my vocal cords. It's a daunting prospect to be looking at a future of potentially tens and hundreds of surgeries to manage this super annoying condition. So I've been on a quest to help my body fight off the HPV (human papilloma virus) causing this whole ordeal at a systemic level.
So while I was on the raw vegan diet (at the advice of a friend who cured himself of the same condition), I was struggling with the prospect of eating nothing but raw veggies, sprouted seeds and sprouted grains. And basically all my go-to snacks and chocolate were out (no tortilla chips, no Kind Bars, no fruit!) I needed something to look forward to. I became obsessed with the matcha energy bars from @urbanremedy. They aren't perfect in terms of fitting the raw vegan guidelines, but these are my take on them.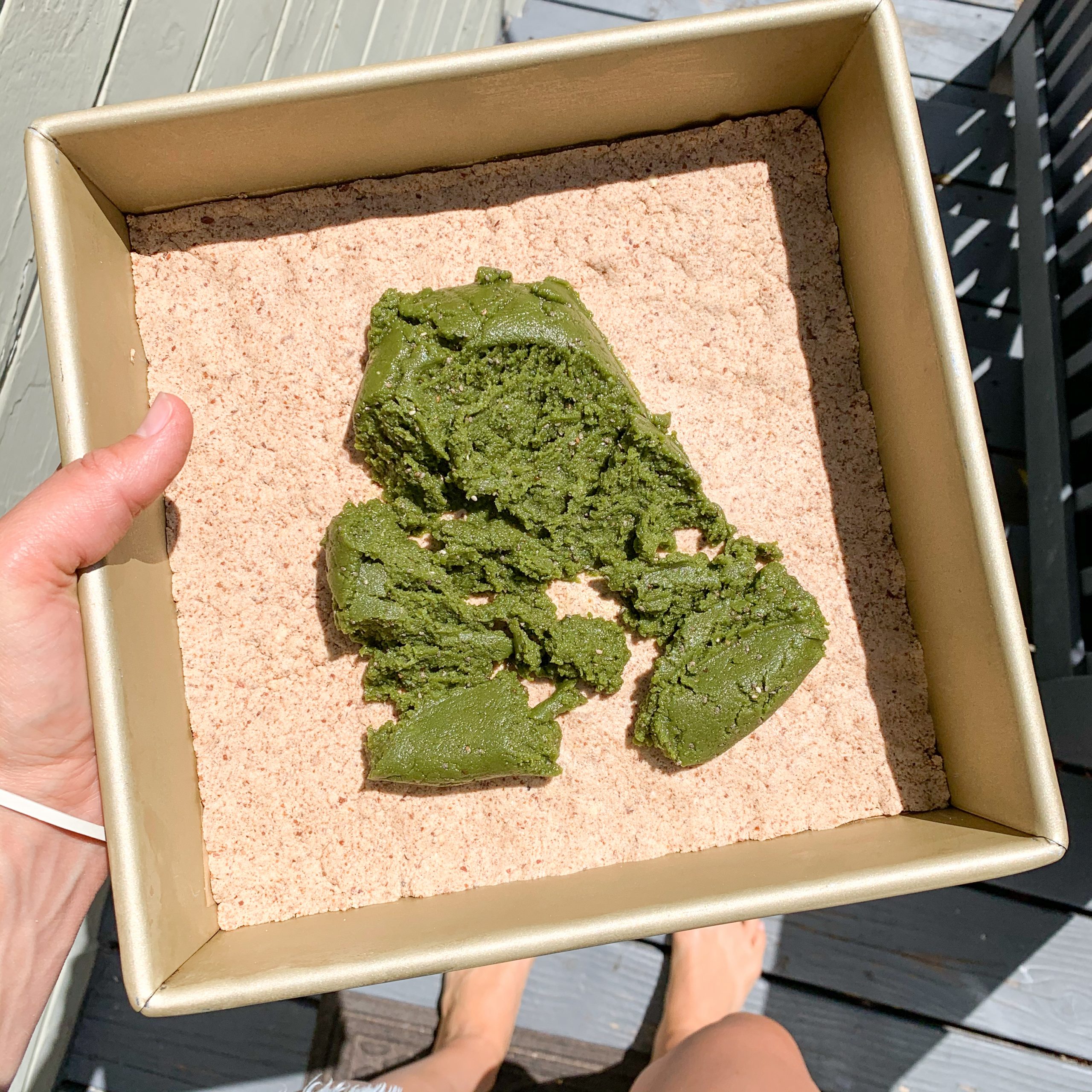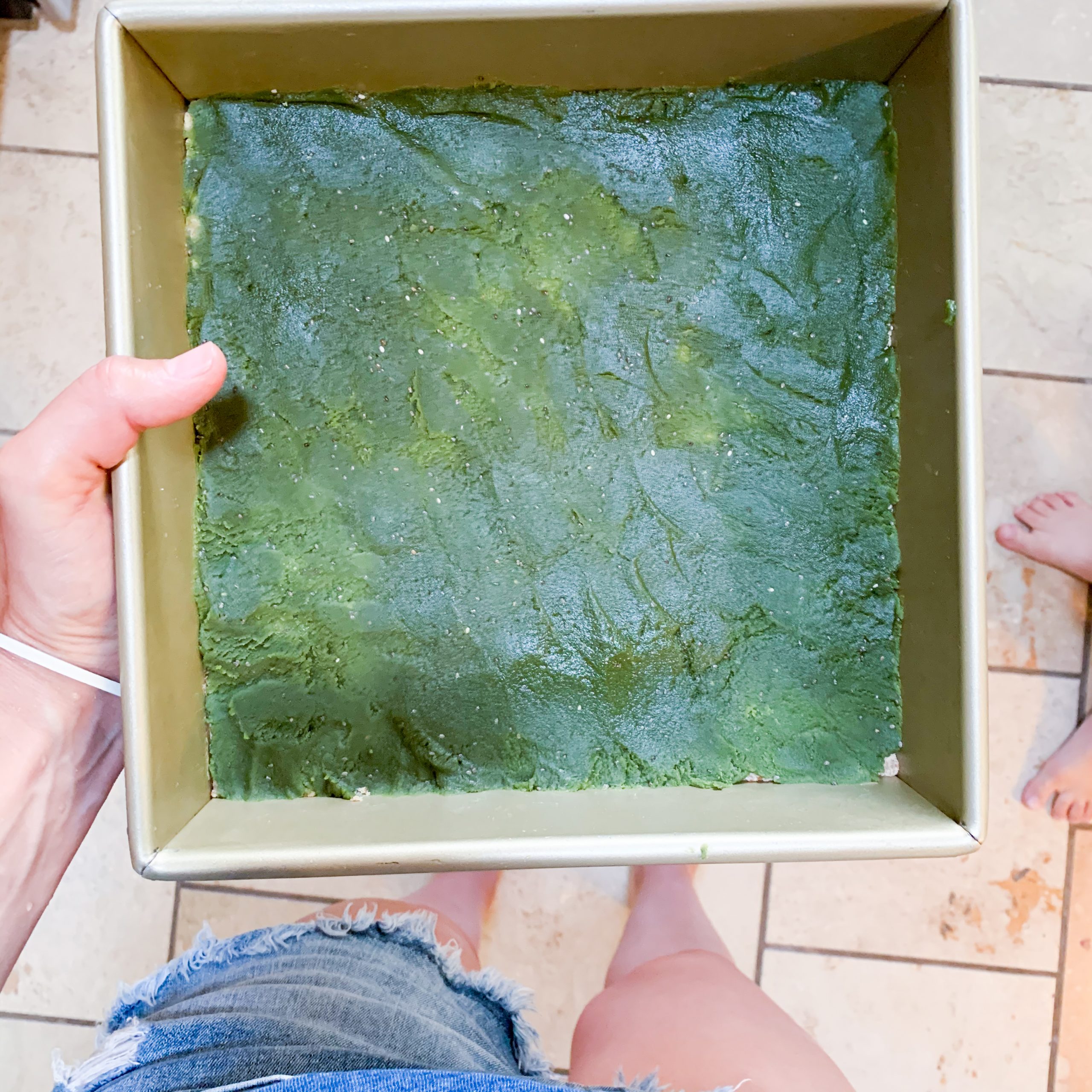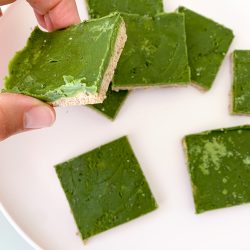 Matcha Bars
My take on the Urban Remedy Matcha Energy Bars. Gluten-free, dairy-free, vegan (ish), no bake.
Ingredients
Base Layer
1/2

cup

cashews

1/2

cup

almond flour

1/4

cup

coconut flour

2

scoops

pea protein powder (*optional)

1

tsp

cinnamon

2

tbsp

coconut sugar

2

tbsp

ground flaxseed

1/4

tsp

Himalayan salt (or sea salt)

2

tbsp

honey or maple syrup (for vegan)

1

tsp

vanilla

5

tbsp

melted coconut oil (more if dough is dry)
Top Layer
1/2

c

coconut butter (or coconut oil + 1 tbsp coconut flour)

1

tbsp

coconut oil

2

tbsp

honey or maple syrup

2

tsp

matcha

1/2

tsp

vanilla

2

tbsp

chia seeds

2

pinches salt
Instructions
Line an 8x8 pan with parchment just on the bottom.

Grind the cashews in a food processor or coffee bean grinder. Mix all base layer ingredients. Press evenly onto bottom of pan. Freeze while prepping the top layer.

Mix all top layer ingredients. Press evenly onto top layer. Refrigerate 20 minutes. Cut into squares and enjoy. Keep the rest refrigerated until ready to eat (otherwise they soften too much).
Notes
*For the protein powder, you could also use collagen powder or whatever you have on hand. It's best if it's flavorless, but vanilla would work too. You can also skip the protein powder, but add 1/4 cup almond flour and 1 tbsp coconut flour to make up for the dry weight.