Once I finally tried a properly cooked chicken thigh, I never went back to buying chicken breasts again! There is so much more flavor, thanks to the additional fat in the meat. (Thighs have about three times more fat than chicken breasts.) If you're still stuck in the "low-fat" mentality of the 90s, please let me be the one to tell you that fat is not bad! So go ahead and buy the thighs 🙂
I've tested this recipe several times now, and it makes consistently tender, juicy, tasty chicken. It has great depth of flavor thanks to ginger, basil, apple cider vinegar, honey and sriracha, and the marinade helps lock it all in to stand up to the grill. Please let me know what you think!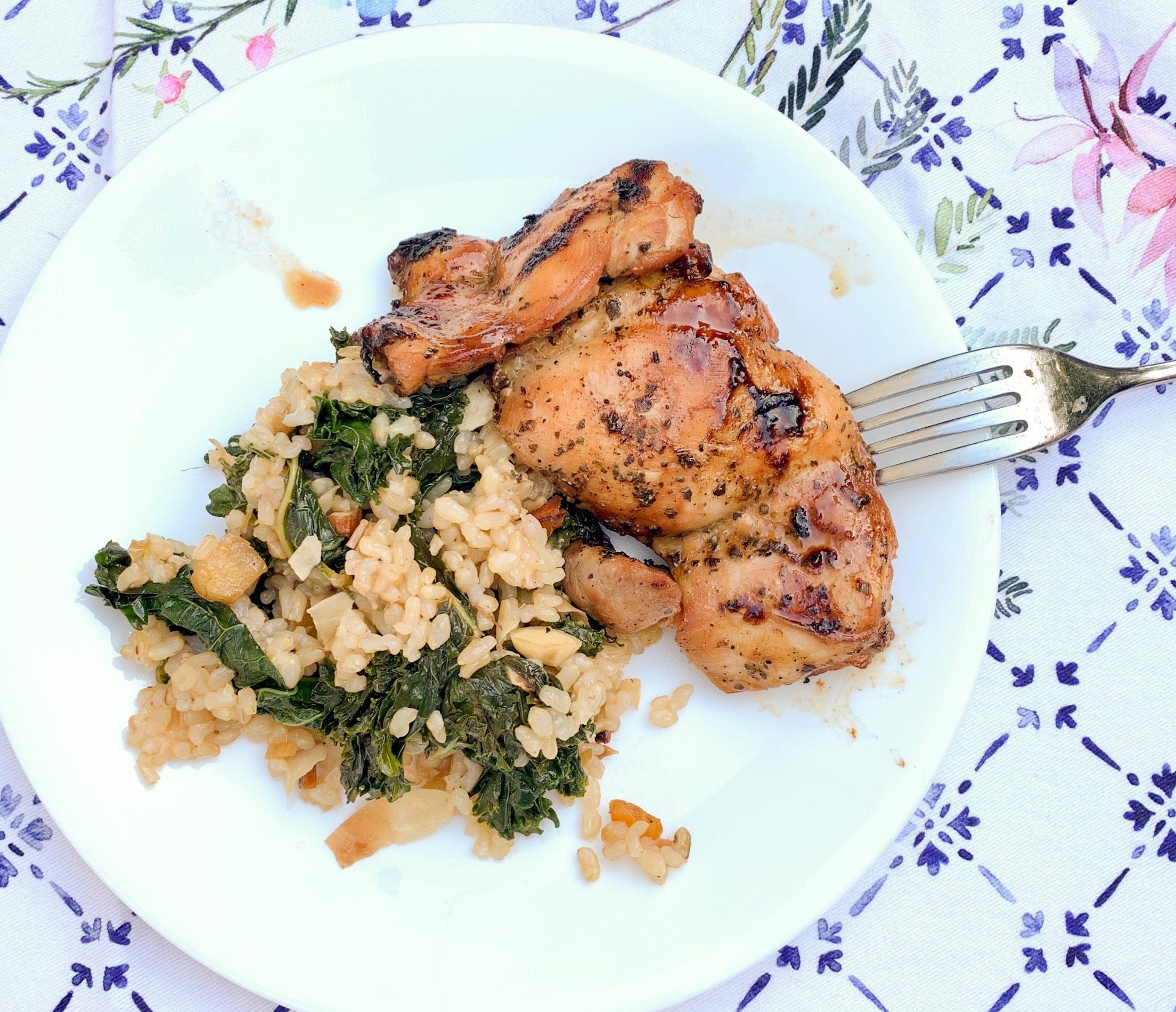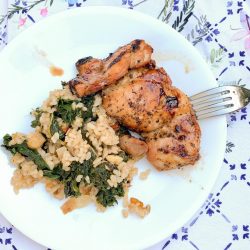 Honey-Ginger Chicken Thighs
Ingredients
8

boneless, skinless chicken thighs

3

garlic cloves, minced

1/3

cup

tamari

3

Tbsp

coconut sugar

1

Tbsp

honey

1

Tbsp

avocado oil

1

Tbsp

apple cider vinegar

1

tsp

sriracha sauce

1

tsp

dried basil

1/2

tsp

ginger powder

1/2

tsp

ground black pepper
Instructions
Mix all ingredients in a bowl. Refrigerate 1-4 hours.

Remove from fridge and allow to rest 20 minutes.

Heat grill to 450° F, and make sure the grates are clean. (We use an onion cut in half to scrape it clean once it's hot. Also, it smells amazing!)

Once hot, cook chicken thighs about 5 minutes per side, flipping only once, until temperature is at least 165° F. We use a leave-in thermometer and cook ours until they reach 175° F for a softer texture.