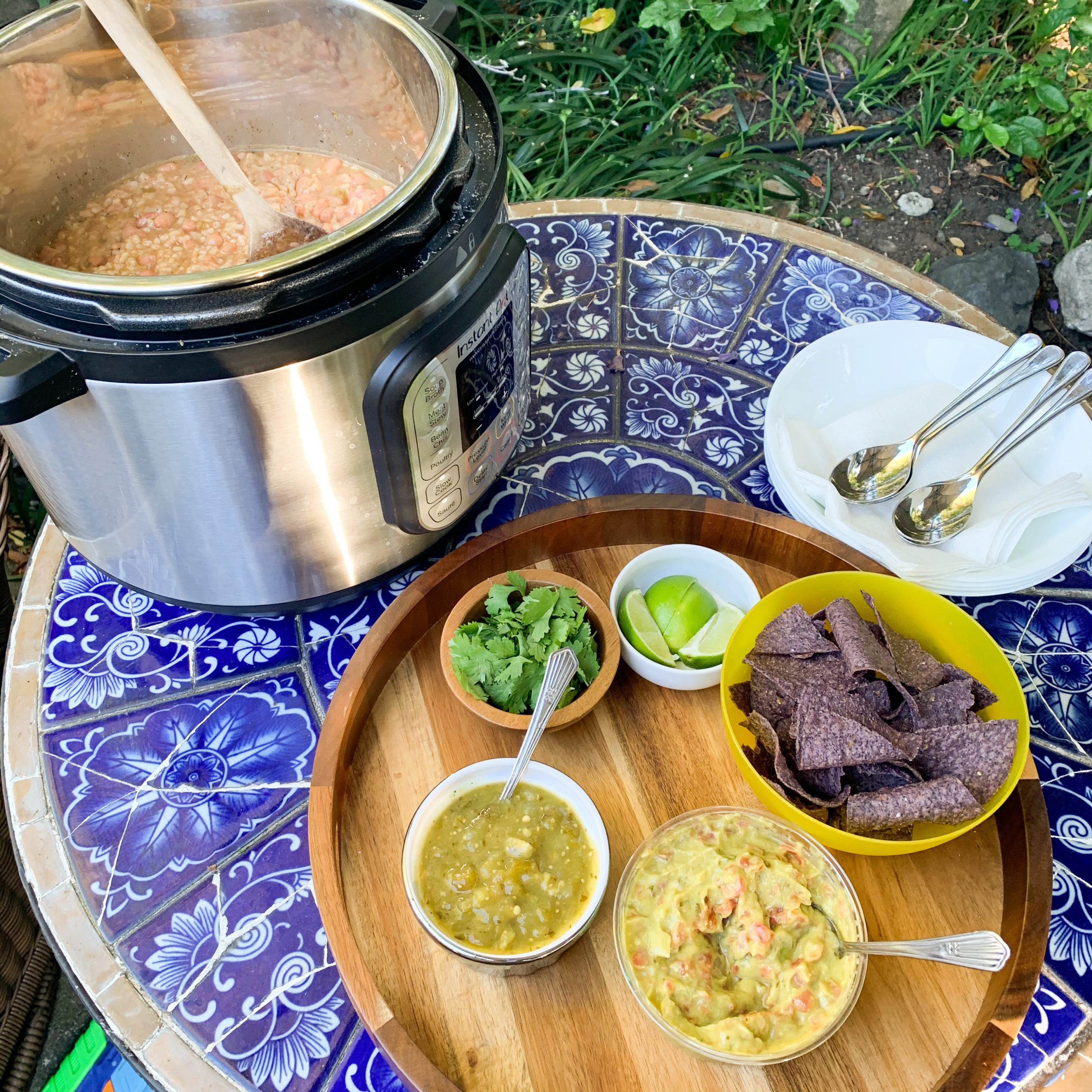 I've made this dish at least 6 times, but it always turned out a little different… sometimes a little too soupy, sometimes too mushy. I finally nailed it and decided this one was worth sharing.
I love that it's all in one pot, and that the prep is literally 5-10 minutes (aside from the overnight soak of the beans). I'm sure this recipe could also be made on the stove top, though I've never tried it. The great thing about the Instant Pot or any pressure cooker is that it destroys the lectins in the rice and beans, which can be a major problem for people with inflammatory or autoimmune conditions (like rheumatoid arthritis, multiple sclerosis, etc.)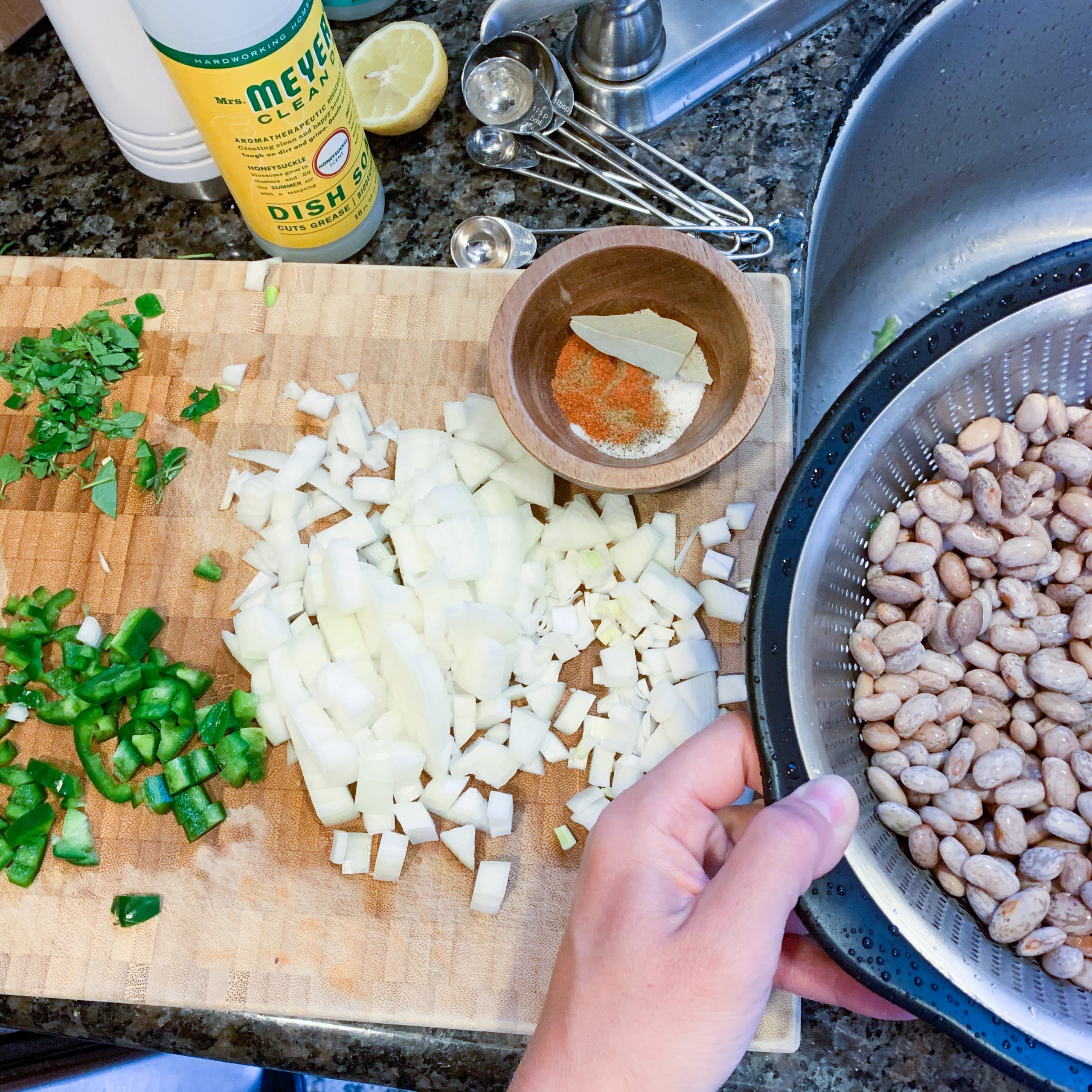 I serve this with a dollop of guacamole or sliced avocado, fresh cilantro, green salsa and a lime wedge. It makes great leftovers and stores in the fridge for about 1 week and in the freezer for at least a month. Please let me know how yours turns out!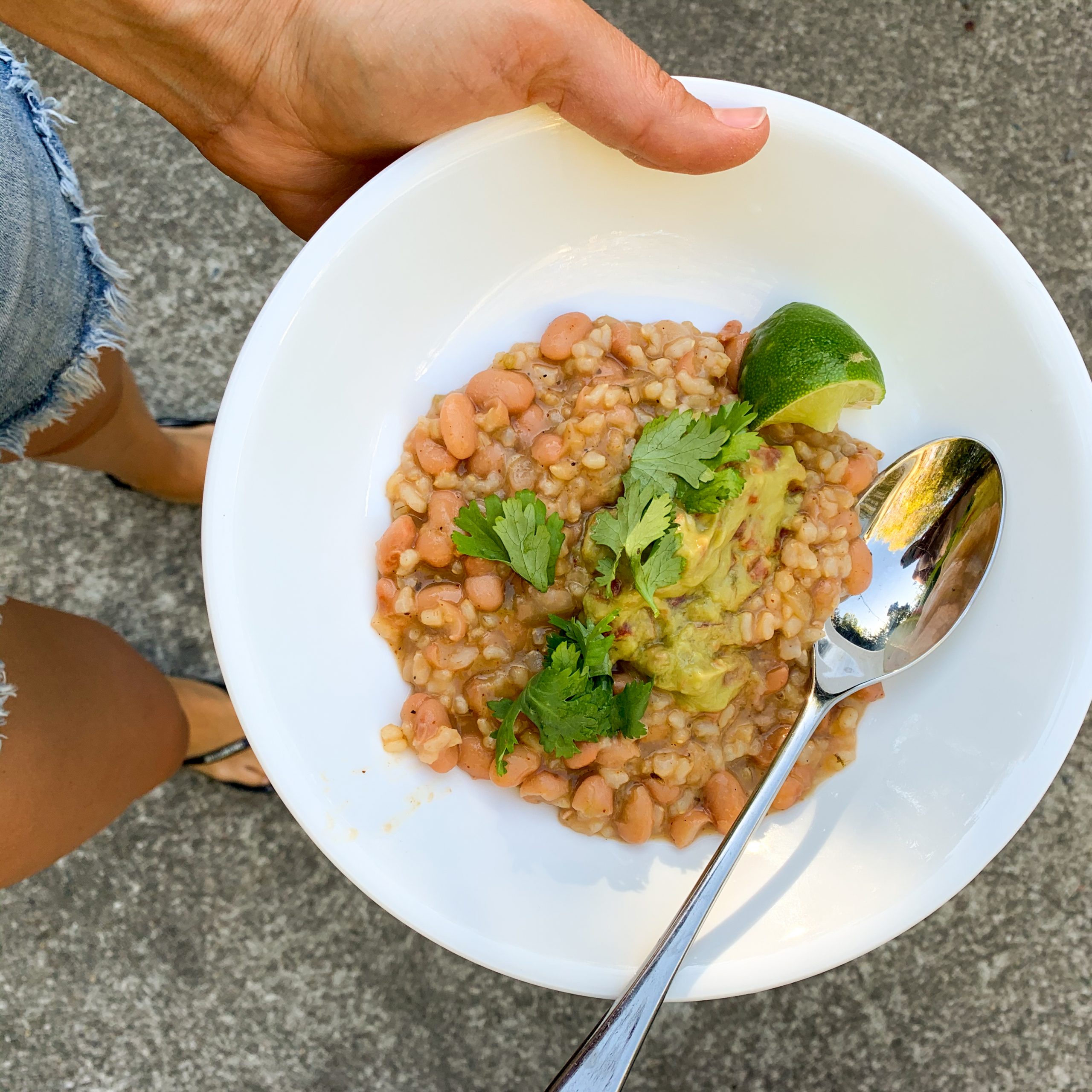 Note that this recipe makes A LOT of rice and beans (about 10 servings), so if you're feeding just 1-2 people and aren't interested in having much leftover, you could halve everything.
Instant Pot Rice and Beans
This one-pot rice and beans recipe is a quick and easy crowd-pleaser that feeds a big group and leaves plenty of leftovers!
Ingredients
2

cups

dried pinto beans, soaked in water overnight

1.5

cups

short grain brown rice, rinsed well

1

tbsp

avocado oil

1

white onion, diced

4

garlic cloves, minced

5

cups

water

1

cup

green salsa (medium heat)

10

cilantro sprigs, stems separated from leaves

2

tsp

sea salt (more to taste)

1

tsp

cumin

1/2

tsp

chili powder

1/2

tsp

black pepper

1

bay leaf
Optional Toppings
guacamole or sliced avocado

lime wedges

green salsa
Instructions
Set Instant Pot to sauté. Once hot, add a big swirl of avocado oil. Add onions, sauté 3-5 minutes until slightly soft. Add garlic, saute 1 minute. Turn off heat by pressing 'Cancel'.

Add beans, rice, water, salsa, cilantro stems, spices. Stir.

Cover Instant Pot, set to 'Sealing', and set to High Pressure for 23 minutes. Allow pressure to naturally release for 15 minutes.

Then, carefully release remaining pressure by manually turning the release knob (I always wear an oven mitt to be sure I don't burn myself.)

Stir and taste. Add more salt if needed and optional cayenne.

Serve in bowls. Add cilantro leaves, and optional toppings: guacamole, sliced avocado, green salsa, lime wedge.
Notes
This recipe is super versatile. Sometimes I throw in some celery or whatever veggies I have on hand. If I have jalapeño, sometimes I like to add that for more heat. I've even done the recipe without the rice (adjusting the water and spices), and it never disappoints.