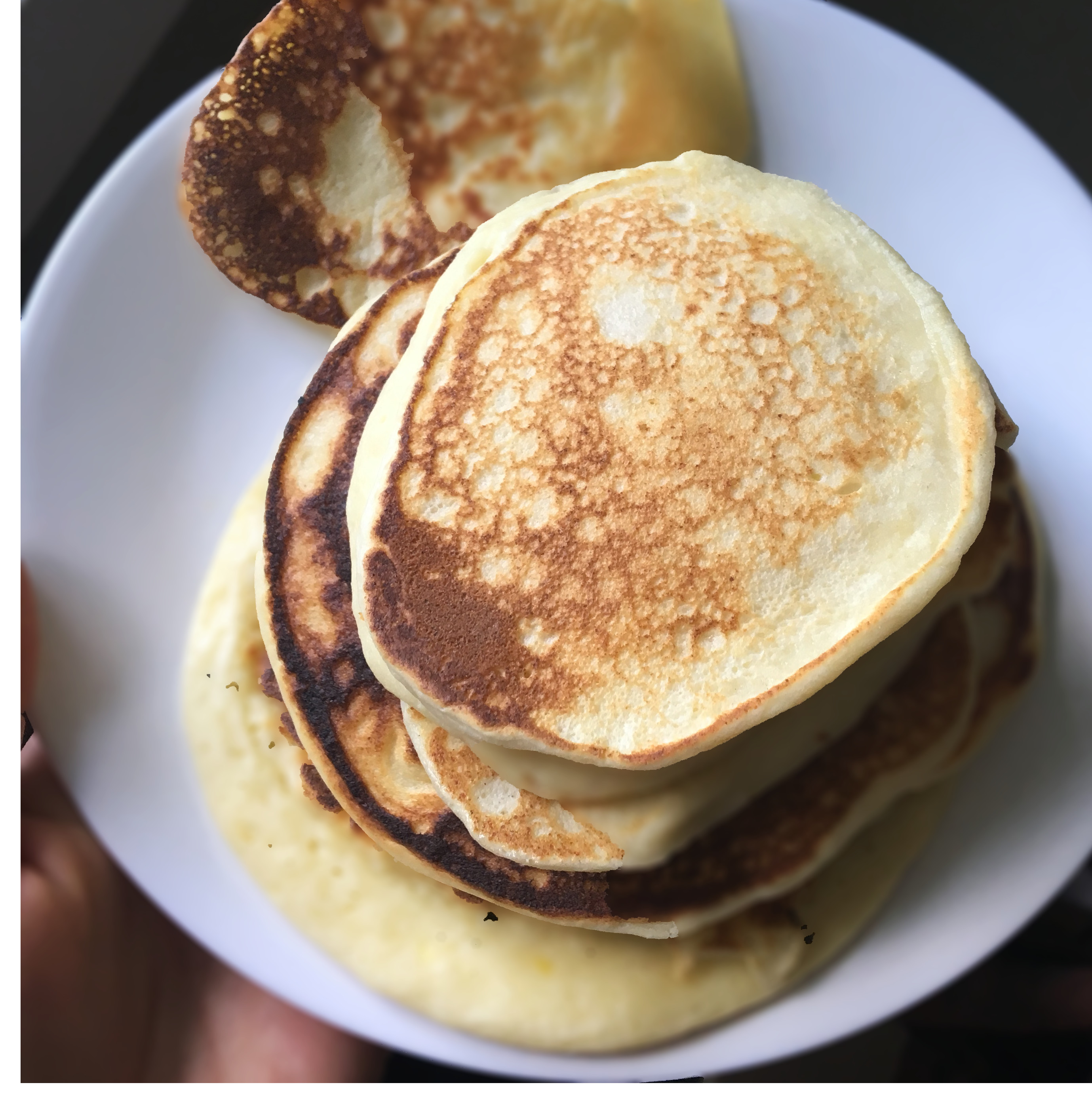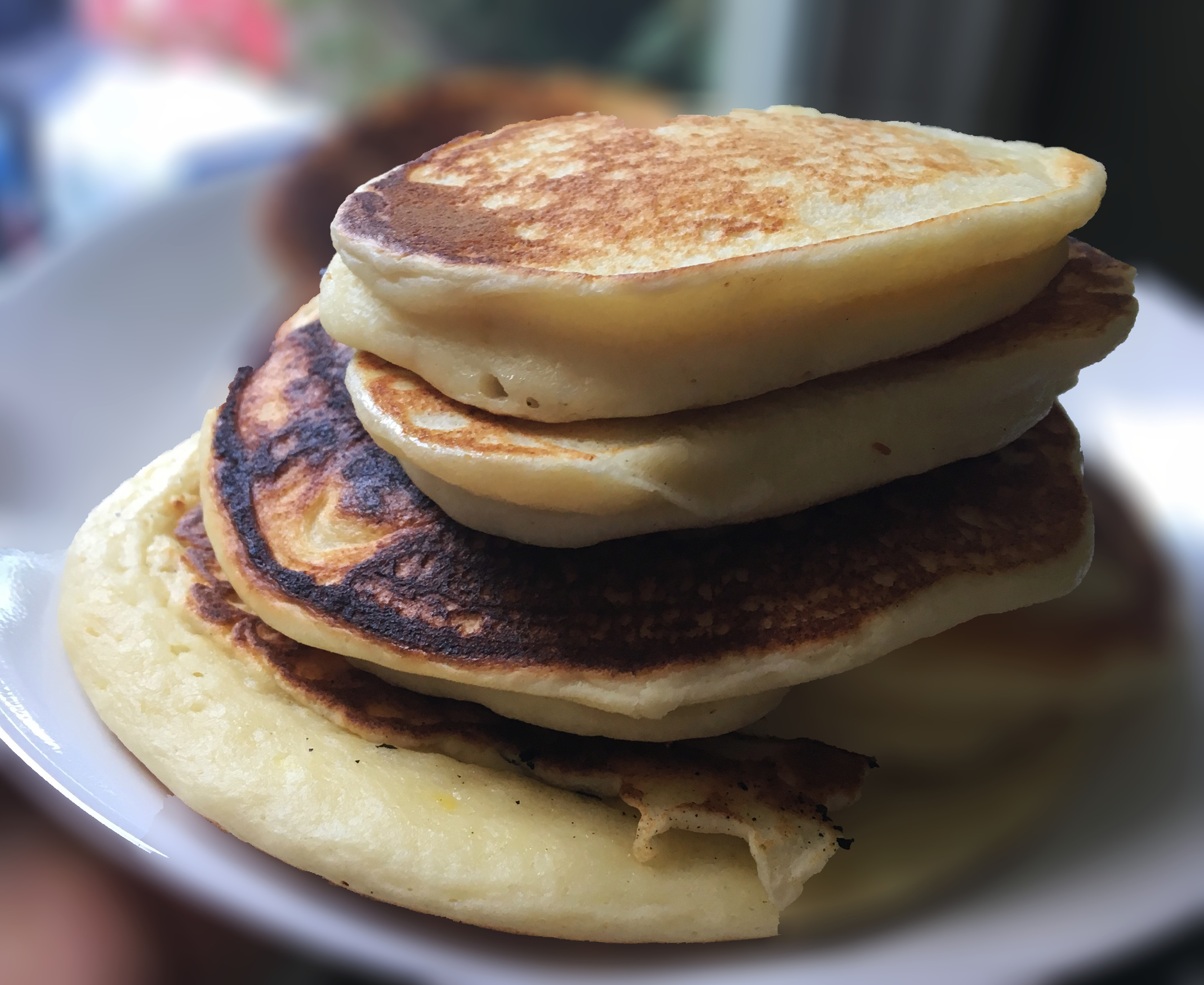 These pancakes were terrific. I just wish I had taken better pictures to show off how fluffy and delicious they turned out. And as a bonus, they are protein rich, so they serve as a welcome alternative to eggs in the morning. We enjoyed them with whipped cream, maple syrup and blueberry compote. Let me know what you think!
Lemon Ricotta Pancakes
Makes 6-8 4-inch pancakes
1 cup ricotta cheese
1/2 cup whole milk
1 tsp vanilla
zest of 1/2 a lemon
2 eggs, whites separated from yolks
3/4 cup flour of choice (gluten free or all-purpose)
1 tsp baking powder
1/4 tsp kosher salt
ghee for frying pan
Heat cast iron grill pan over medium heat.
Stir together ricotta cheese, milk, vanilla, egg yolks and lemon zest. In a separate bowl, mix flour, baking powder, and salt. Stir into wet ingredients. In a small bowl, whisk egg whites until frothy and fold into the batter.
Melt about 1 Tbsp ghee and cook until pancakes are bubbling, about 3 minutes. Flip and cook until golden brown. Repeat, adding more ghee each time. Serve with toppings of choice.