Airports and rest stops are generally not known for their healthy fare. With salty, sugary temptations abound (and stress levels high!) it can be tough to make decent snack choices while on the go. But with a little planning, you can arrive safely at your destination and still fit into your bikini.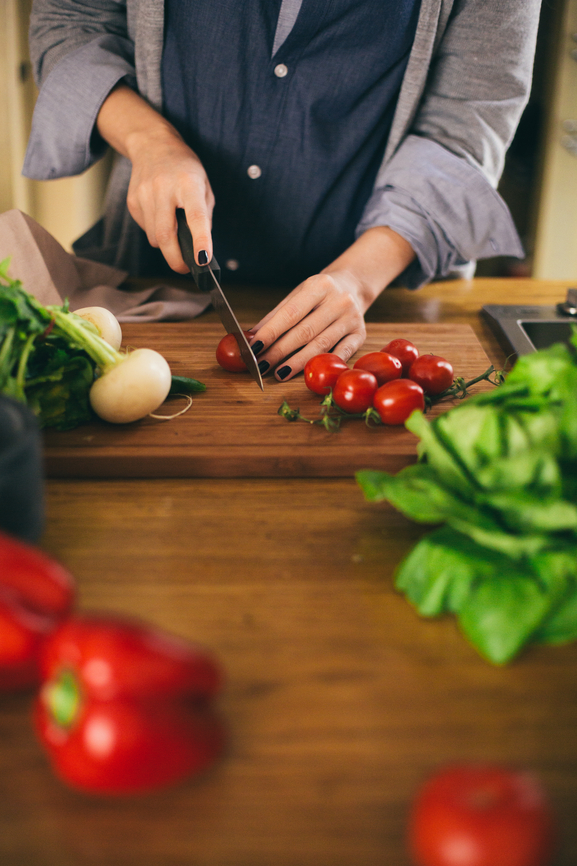 On the Plane…
The air on planes is extremely dry and can dehydrate your skin. And airline food can sometimes be lacking in fresh options. So I always like to pack refreshing snacks like frozen grapes and strawberries, or cut up veggies like cucumbers, tomatoes, bell peppers and carrots.
Refined carbs like muffins, bagels and scones can cause water retention, so steer clear of the temptations at the café. The perfect snack offers some protein and/or fiber to keep you full without weighing you down.
I always pack a couple sources of protein – nuts, cheese sticks and Greek yogurt are my faves. They're easy to toss into a bag and won't annoy your neighbors with offensive smells.
Trail mixes are ideal, because they're a long-lasting fuel that can hit all your taste and texture buttons and you can find them in just about any airport. Just be sure to avoid the ones with yogurt coatings and candy-coated chocolates (loaded with sugar!). Better yet, take 1-2 minutes to make your own before dashing out the door. Include things like almonds, peanuts, whole grain cereal, dried cherries, and a few semisweet dark chocolate chips.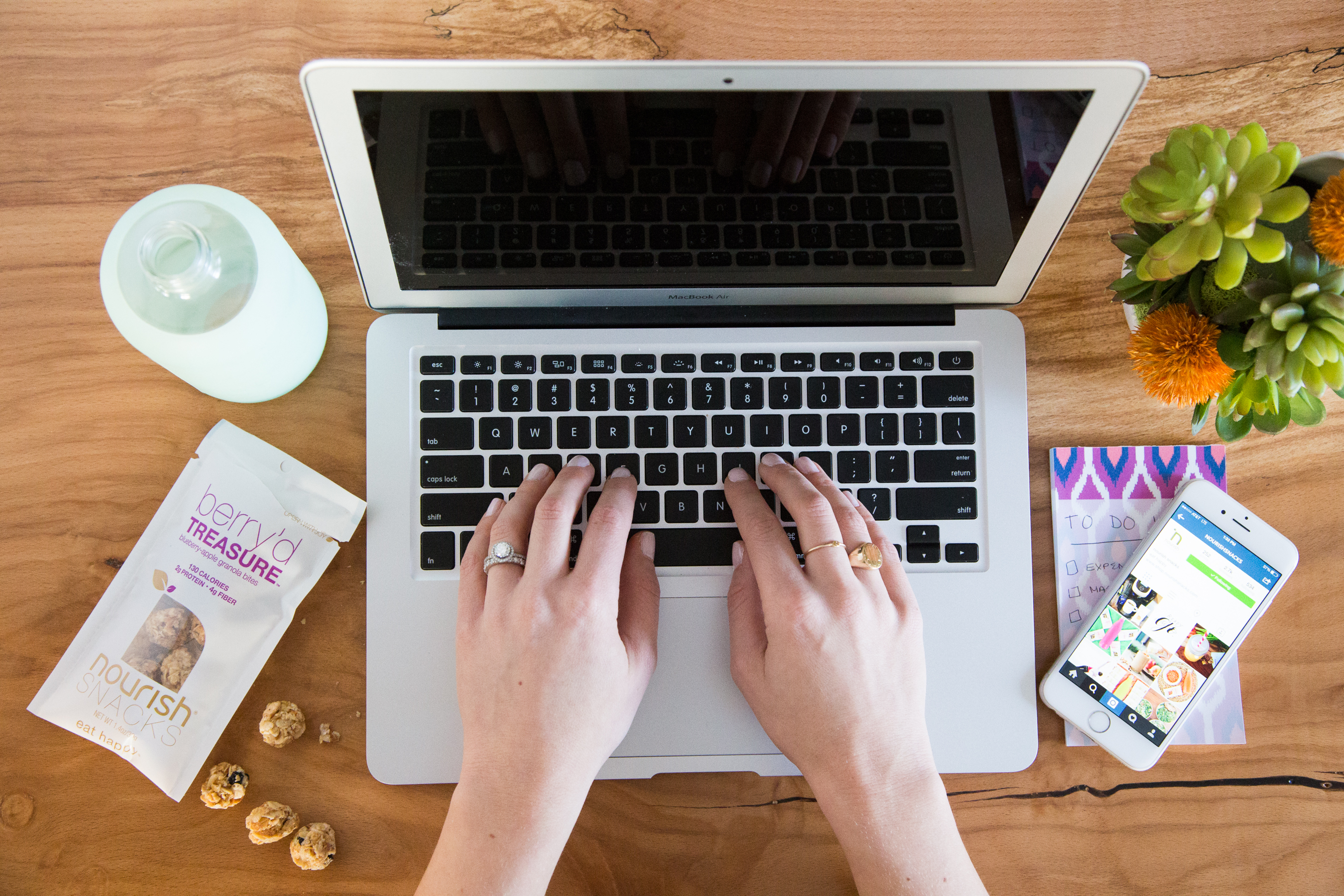 And, if you can plan ahead, order a few bags of Nourish Snacks! For those who don't yet know, it's a new line of individually portioned snacks created by Today Show nutritionist Joy Bauer (and me!). Each of the 25 flavors (think: honey-dipped roasted chickpeas, or half-popped whole grain corn kernels) is less than 200 calories and includes nutrients like protein, fiber, and antioxidants.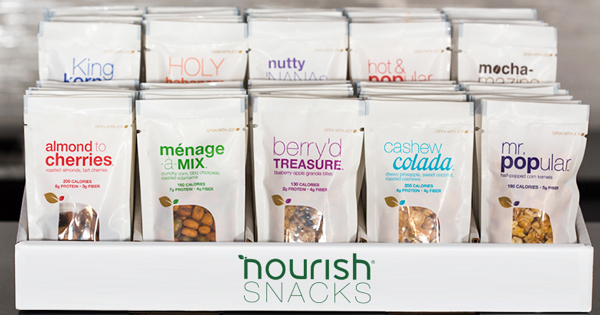 I've been with Joy from day 1 on this, and it's been an amazing experience to create an entire snack company from the ground up. My favorite snack (I'm addicted) is Mocha-mazing, dark chocolate almonds paired with mocha granola. We worked hard perfecting this recipe, and although it could be more clustery (I'm working on that), you have to taste it!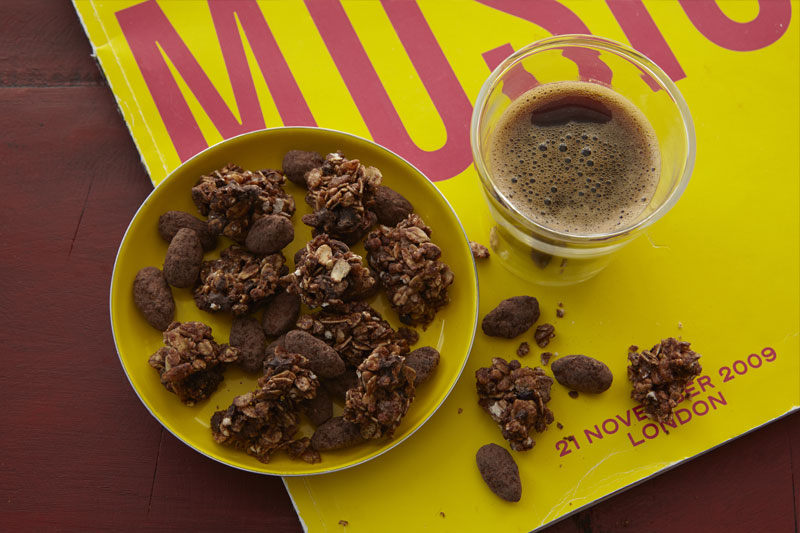 On the Road…
Road trips can lead to unexpected traffic jams and long stretches of "real food deserts," where greasy fast food is the only option. It's important to refuel with slow-burning energy to avoid blood sugar crashes, especially if you're driving. So I like to come prepared. I always pack a mixture of salty and sweet, crunchy and chewy to satisfy any craving. Some of my go-tos are:
Apples (bring a bag for the core) – The fiber keeps you full, and the natural fruit sugar satisfies a sweet craving while hydrating you. Plus, the crunch helps keep you alert.
String cheese sticks – Cheese is a great source of protein. Paired with some fiber-rich fruit, it further helps to curb the rise in blood sugar, keeping your energy steady and your hunger at bay.
Roasted Almonds – Almonds are packed with protein, healthy fats and fiber – a winning combo to keep you feeling fuller, longer.
Hard Boiled Eggs – For longer trips where you're unsure what the lunch options will be, eggs are an excellent source of protein that, in a pinch, can act as a nutritioust meal sub. Most gas stations now offer them packaged in the refrigerator section.
Pistachios – If you're not driving, pistachios in-the-shell are a great fiber- and protein-packed snack that'll only set you back about 160 calories for 50 nuts. Plus, cracking the shells will help you eat more slowly and give you something to do on long, boring stretches.
Oatmeal – The protein and fiber in oatmeal helps keep you fuller, longer. It won't spike your blood sugar, and it feels substantial enough to be a meal or snack that can hold you 'til the next stop. Most cafes and gas stations offer inexpensive grab-and-go oatmeal cups with a variety of toppings. The flavored types are often loaded with sugar, so it's best to choose the plain oatmeal and add your own toppings like nuts, dried fruit and a drizzle of honey.
Turkey Jerky – When you need something salty, jerky is a great protein source that can tame a growling tummy. Turkey, beef, or any type will do – just try to find one that's nitrate-free.
Cut Raw Veggies – I love to snack in the car, so I always pack mountable veggies like cherry tomatoes, carrots, cucumber slices, and bell peppers. It's a great way to up the nutrient quotient of my road-snacking habit.