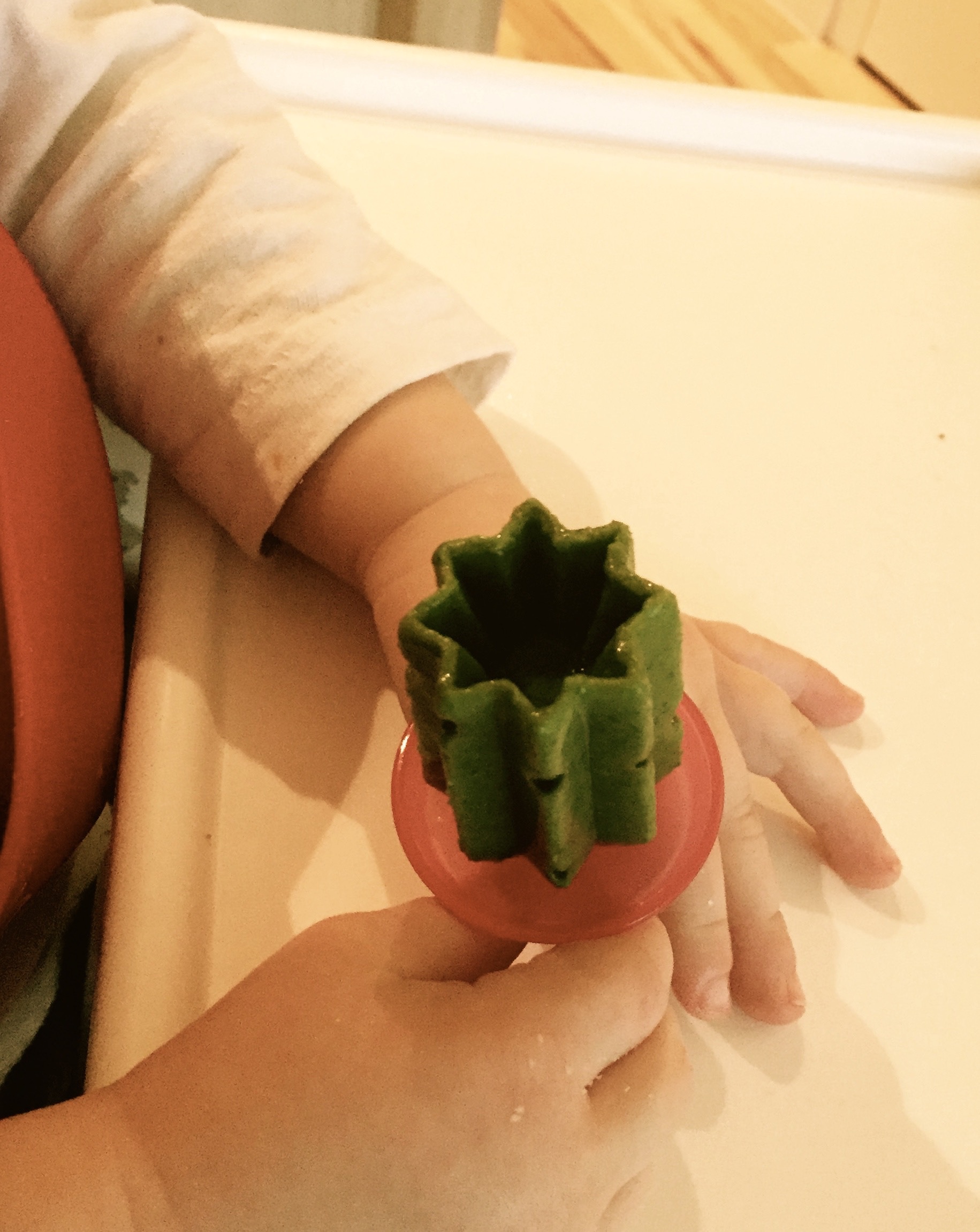 I'd feel like a failure as a nutritionist and mom if I couldn't get my kid to eat at least one green thing a day. Sure, he eats those pouches with mixes like kale, apple, and mango, but let's be honest, it's like 99% fruit and 1% greens. (More of a marketing ploy really. And yes, they got me cause I still buy them!)
So I experimented with making my own and discovered my son loves this one. This works particularly well in popsicle form, because it's so much more fun to eat. And it doubles as a gum soother during the teething months.
3-4 leaves organic kale, stems removed
2 ripe bananas
1 ripe avocado
1 big splash of liquid of choice
For the liquid, I like unsweetened vanilla almond milk for a nice flavor kick, but regular milk, coconut milk, or coconut water work well too. And if your little one needs a little protein boost and does well with dairy, try adding some Greek yogurt. You could also add things like a spoonful of nut butter or some chia seeds.
Toss all the ingredients into a Vitamix or really good blender and blend until very smooth and all visible pieces of kale disappear. Pour into mini popsicle molds or little plastic containers to freeze. Should make about 8 containers worth, depending on the size.
By the way, this is also a great recipe for big kids and adults. The above recipe should be enough for 2 smoothies.