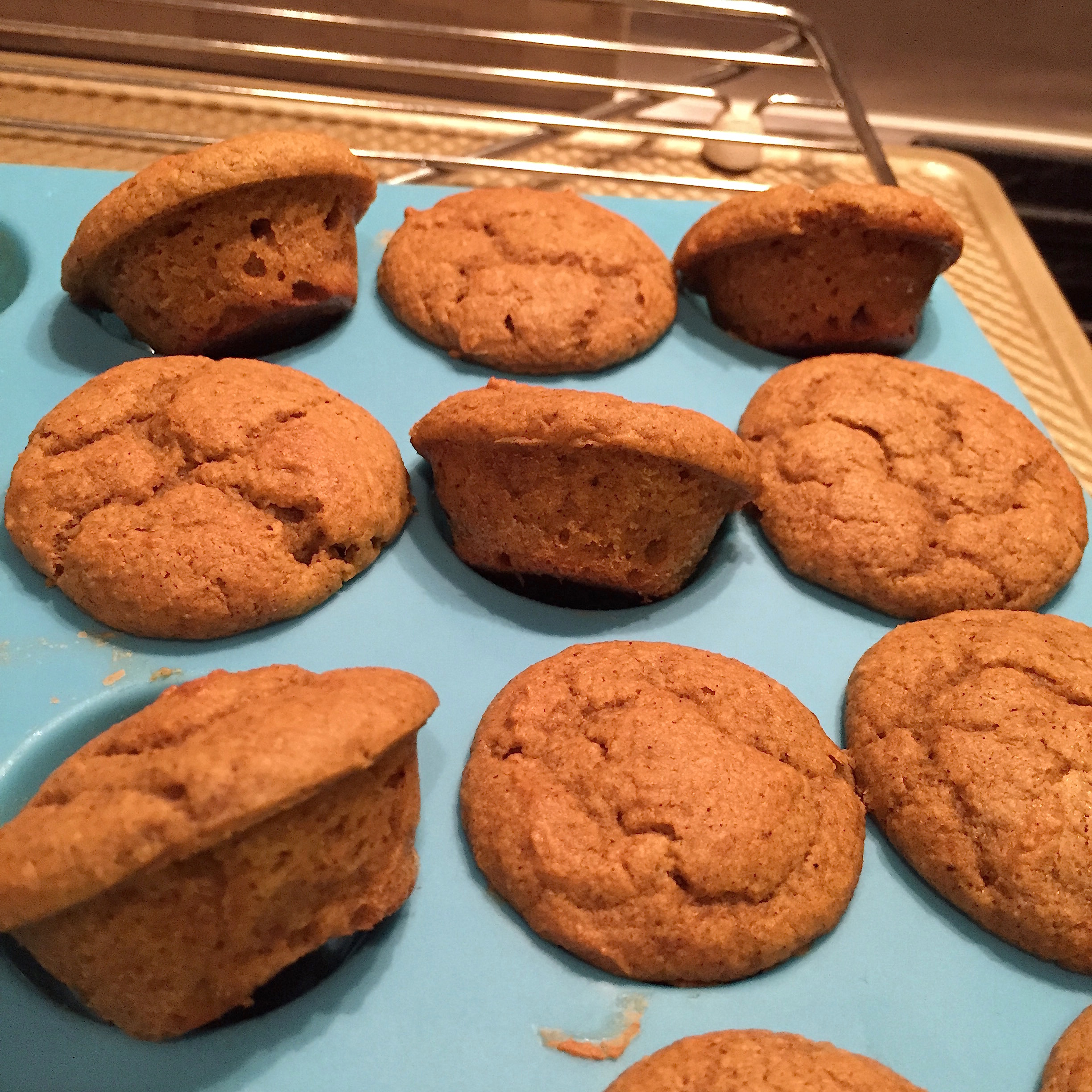 When the weather gets brisk and the leaves begin to fall, I get that familiar craving for all things pumpkin. These gluten-free pumpkin muffins have just the right amount of spice without being too sweet, and the yogurt helps keep them nice and moist.
I made them in a mini muffin pan so Joaquin could bring them to school for "Harvest Day." They were a big hit with his 2-year old friends, and the parents appreciated that they were both nut-free and gluten-free.
Note: If you have celiac or are extremely gluten sensitive, be sure to buy certified gluten-free oat flour.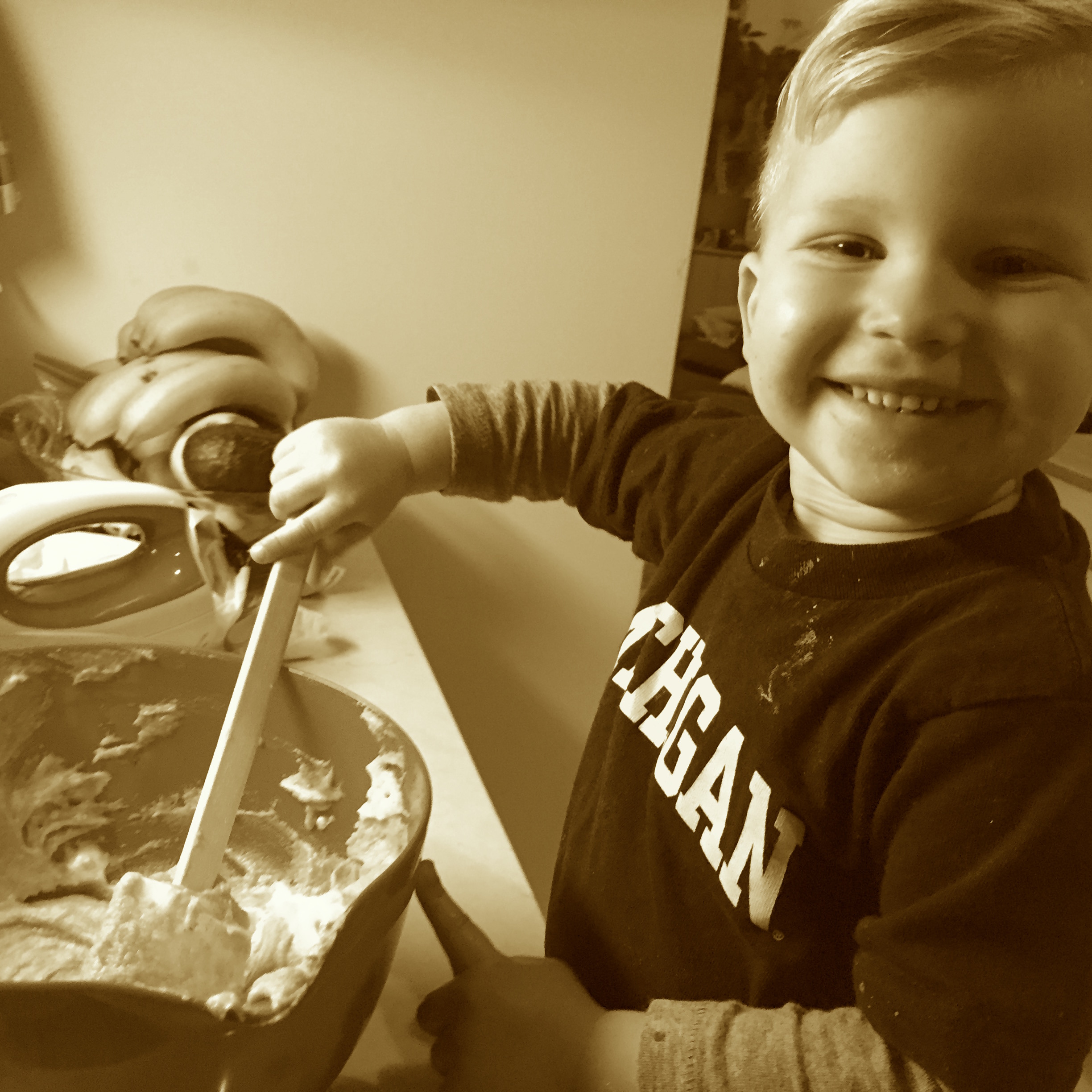 Spiced Pumpkin Muffins (gluten-free, nut-free)
1/2 cup unsalted butter, melted
3/4 cup of granulated sugar
2 large eggs
1 tsp Vanilla Extract
1 3/4 cups oat flour
1 tsp baking soda
1/2 tsp salt
1 tsp cinnamon
1/4 tsp cloves
1/4 tsp nutmeg
1/4 tsp ginger
1/ 2 cup Plain Greek Yogurt (I get best results with full fat)
1 cup pumpkin puree
Preheat oven to 350. Mix butter, sugar, eggs, and vanilla. Add dry ingredients. Stir in yogurt and pumpkin. Pour into mini muffin cups (I love this silicone version for $10, which requires no greasing). Bake 20 minutes or until toothpick comes out clean. Let cool at least 15 minutes, serve with salted butter and enjoy!