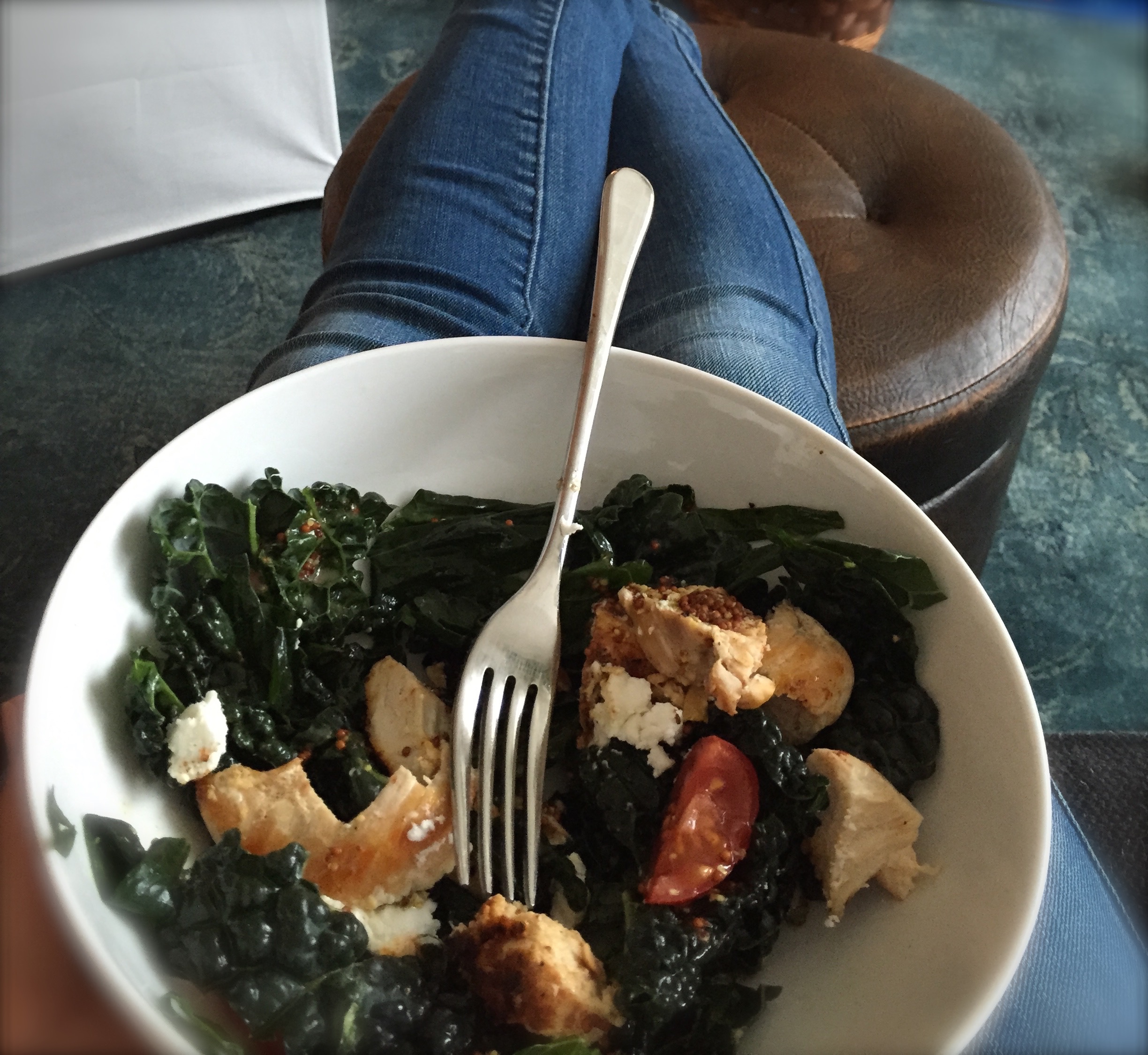 For me, lunch is the hardest meal. It's usually an afterthought until my belly starts growling and I start digging in the cupboards for something fast and easy (and usually not so healthy). The biggest challenge is finding something with protein – because I know if I don't get protein into my lunch, I'll just want to keep grazing til dinner.
Luckily, with just a few staples on hand, you can whip up a protein-packed lunch in less than 15 minutes. Here are three of my go-tos.
1. Avocado & Tuna with Toast
Drain and mix a small can of chunk light tuna (albacore is higher in mercury) with either ½ a ripe avocado OR olive oil mayo. Add your favorite dried herbs & spices like cumin, dill, salt & pepper. Serve with a slice of whole grain or gluten-free toast, buttered. I recommend limiting tuna to 1-2 servings per week. This recipe also works with canned salmon.
2. Tomato Soup & ___________
I always keep some tomato soup on hand. I add whatever I have leftover – in this case I had some turkey meatballs in the freezer. If there aren't any leftovers, I always have eggs that I can quickly drop directly into the simmering soup to poach or soft boil in a separate pot. (To soft boil, add eggs to a small pot with enough water to cover the eggs. Turn on heat to high, set timer for 11-15 minutes, depending on how runny you like them.)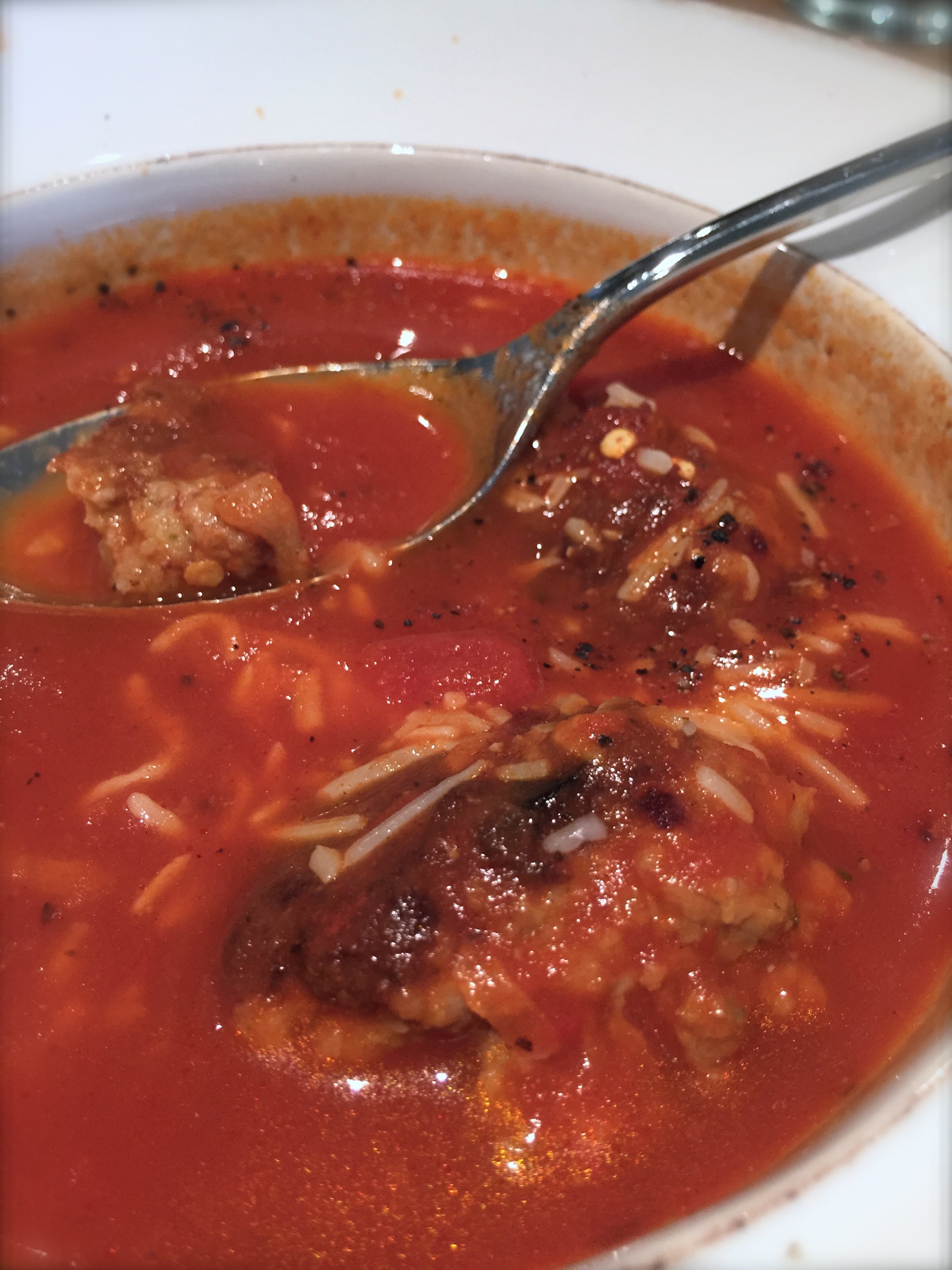 3. Lacinato Kale and Chicken Salad
Even though my New York City fridge/freezer is literally half the size of a normal person's, I always keep a package of frozen chicken breast for quick meals. If I know I'll be working from home for a few days, I'll cook a batch and keep them in the fridge to add to meals throughout the week. If you don't have chicken, you could also use canned sardines for a Mediterranean spin.
For chicken:
Thaw chicken and season with salt & pepper. Heat a nonstick skillet over medium heat, and add 1 tsp olive oil. Add chicken, cover loosely with foil. Cook 6 minutes each side or until cooked through.
For kale:
I buy lacinato kale. It's more tender and tastes less bitter. Take 5 leaves, rinse and remove stems and spine. Tear into bite sized pieces. Add juice of ¼ lemon, a drizzle of olive oil, salt & pepper. Using your fingers, massage the leaves to tenderize.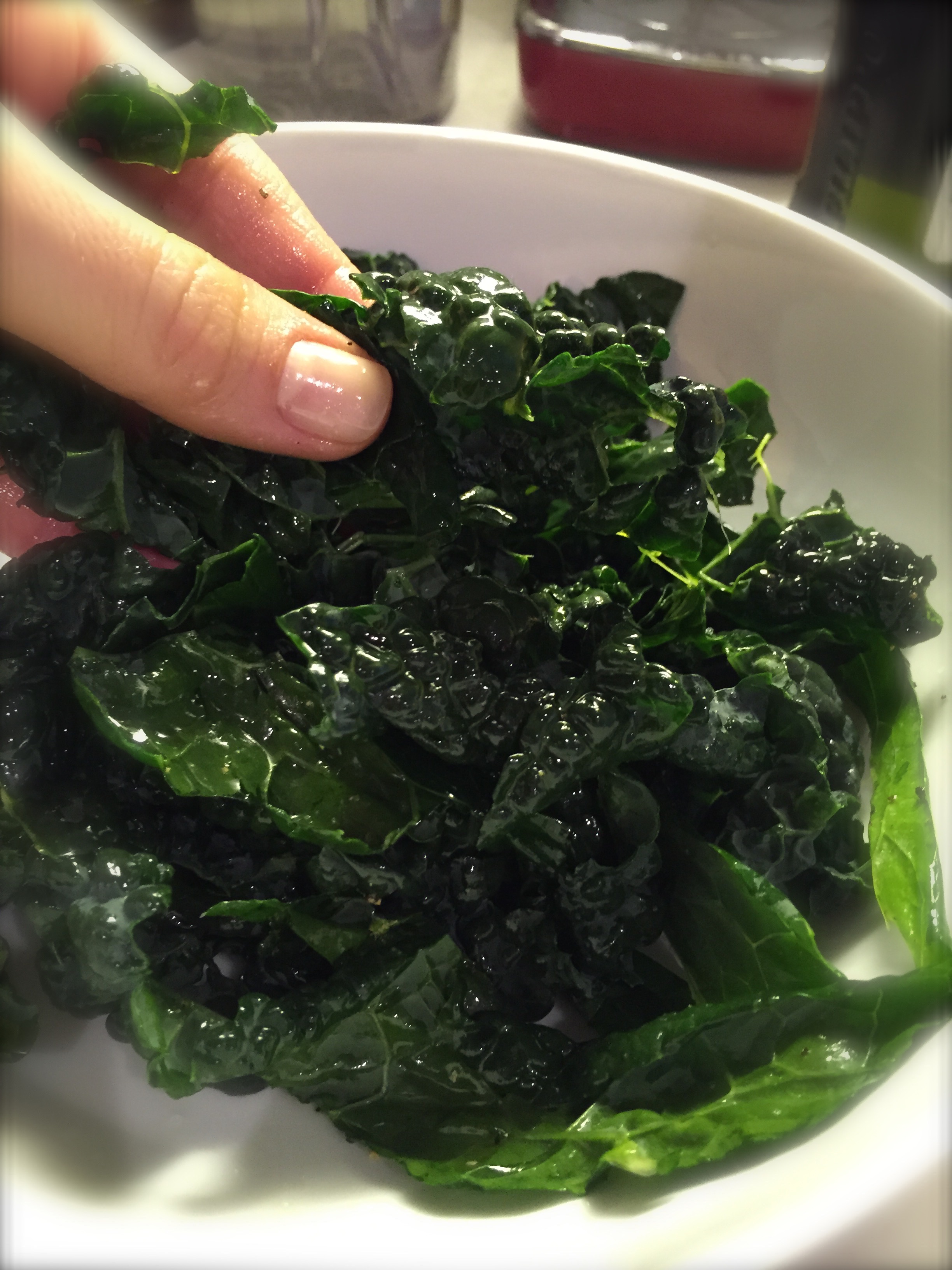 Top with cooked chicken and whatever salad fixings you like – goat cheese, tomatoes, cucumbers, walnuts, etc.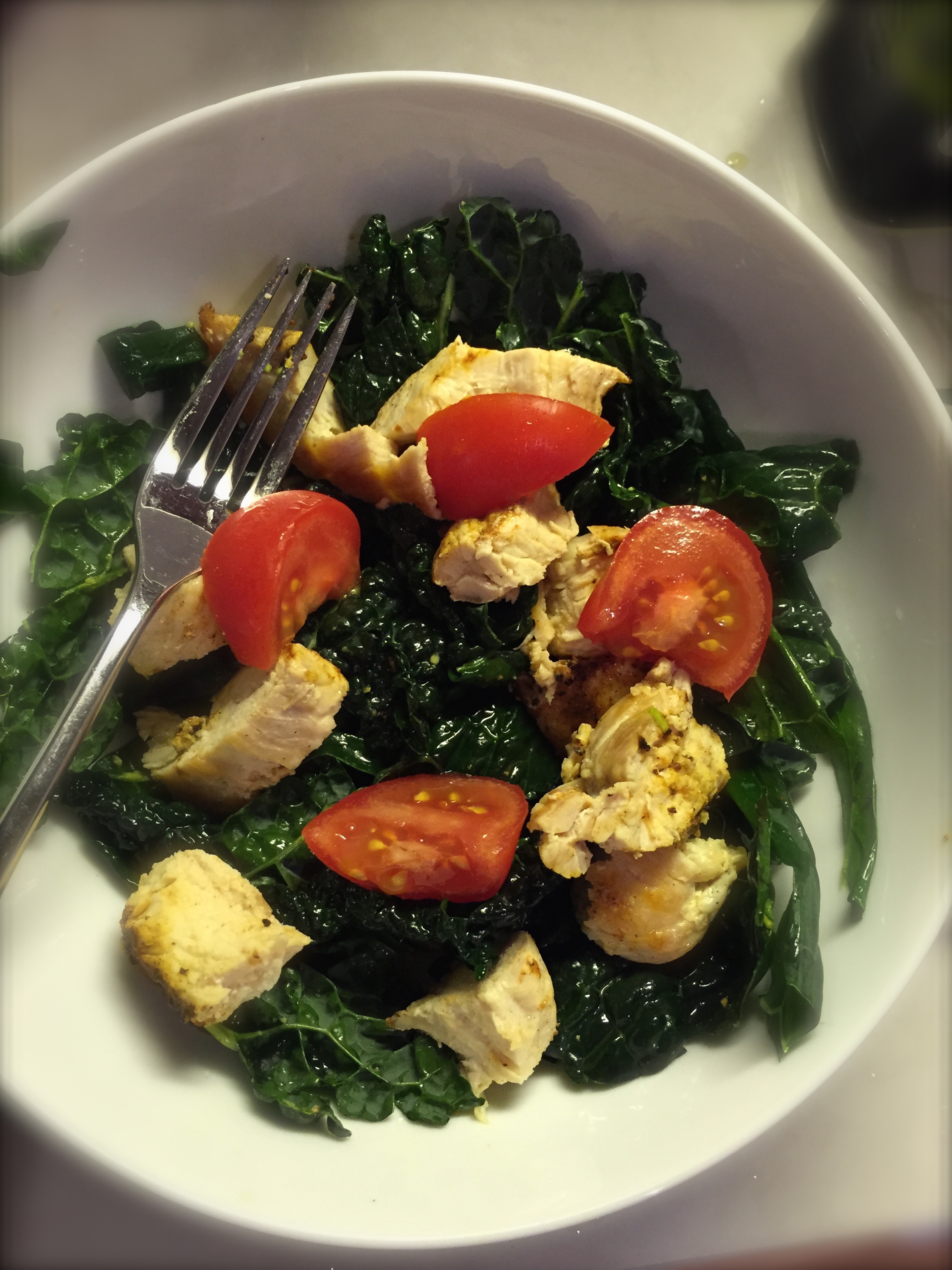 Other good protein sources include Greek yogurt, hummus, edamame, nuts and nut butters.