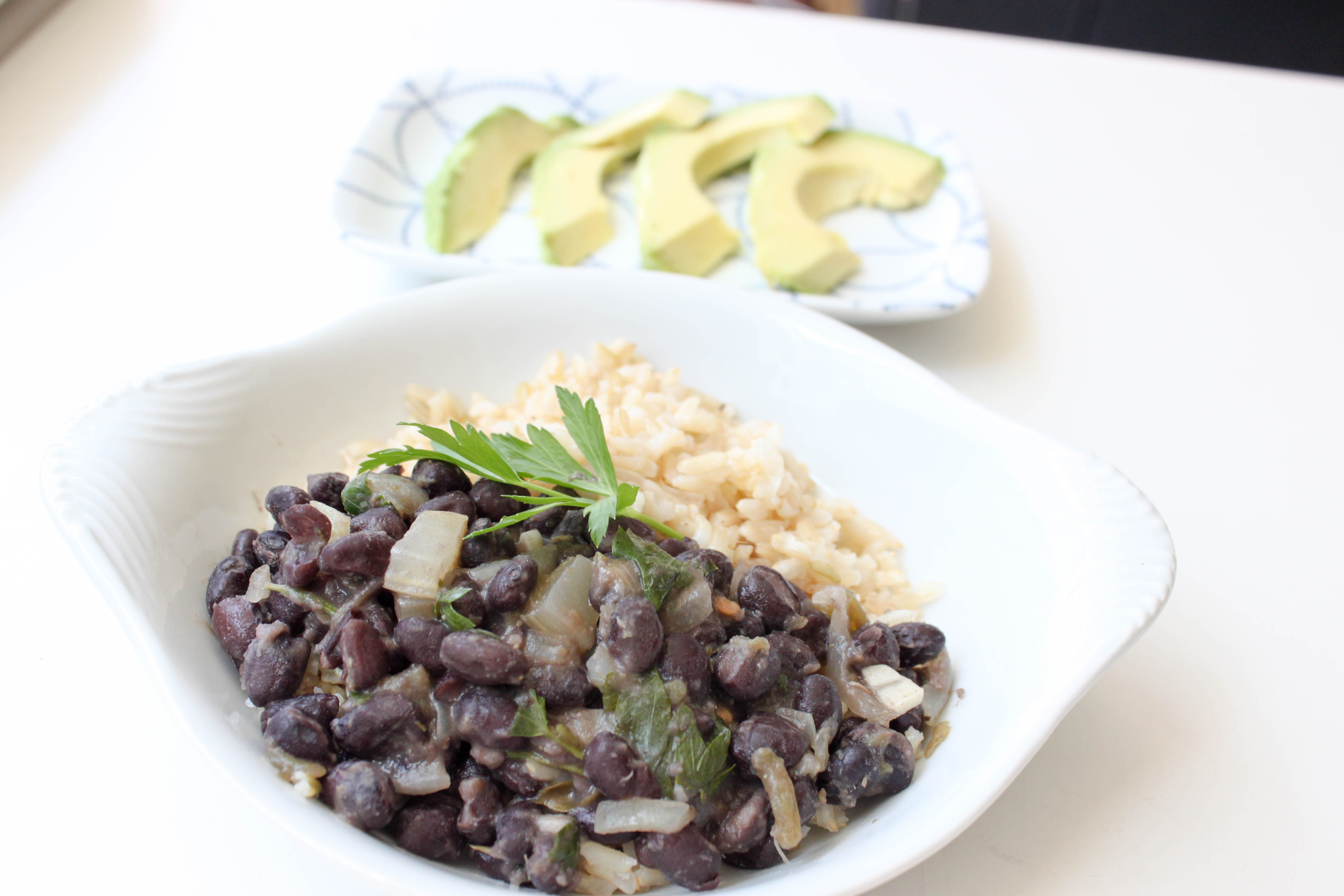 Rice and beans is one of my all time favorite dishes. It's easy to whip up, incredibly tasty, satisfying, and so cheap! Plus, it's a meatless, plant-based protein with some great health benefits. An all around winning meal that deserves a place at every dinner table.
Beans are a decent source of protein and amazing source of fiber. We know now that protein is what keeps us satiated, so we're not constantly refilling our plates. And fiber is indigestible, so it fills you up without raising blood sugar. It also helps to lower cholesterol and may help prevent colon cancer.
I pair my black beans with fiber-rich brown rice, a side of sliced avocado and a squeeze of fresh lime juice.
Here's how to make:
1 can black beans (no salt added, BPA-free can like Eden Organic)
1 tbsp olive oil
2 cloves garlic, minced
1/2 white onion, diced
1 small can green chilies (or 1/2 green pepper for a milder version)
Splash of apple cider vinegar
Sea salt & black pepper to taste
Sauté garlic, onions and green chilies in olive oil 3 minutes. Add beans (don't drain), vinegar, salt & pepper. Simmer 15 minutes.
Make this classic dish a weekly staple in your household!