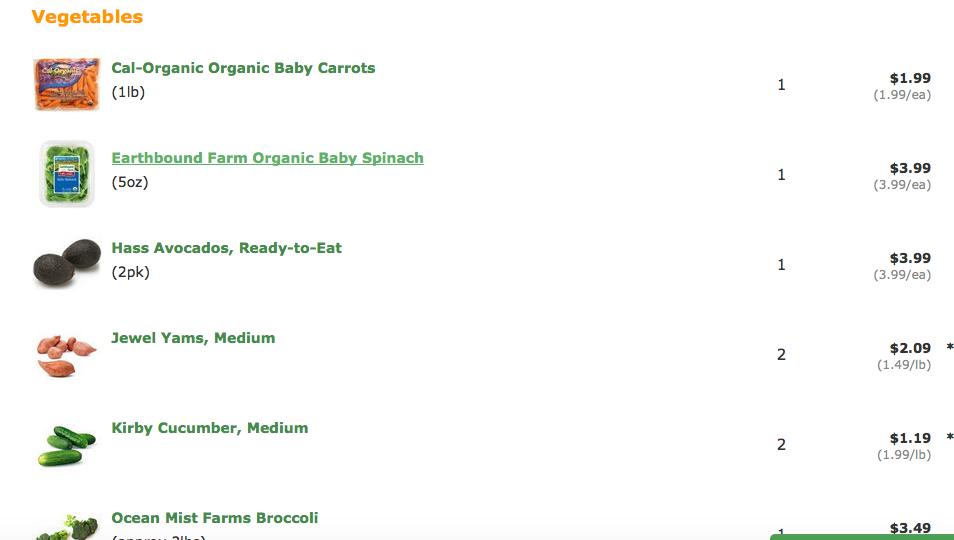 I used to luxuriate in my trips to the grocery store, scanning the packages of new products, hunting for obscure and exotic ingredients for new recipes. Those were the days…
Now, my life is chaos. Thank God for grocery delivery (looking' at you Fresh Direct). I reorder the same food week after week — boring!! But when you don't have time to plan, boring is exactly the kind of thing you need in your life. You need the healthy choice to be the easy choice or you simply won't choose it.
Start with 2 incredibly simple meals a week that are lean and lush, (think: a fresh cut of fish and a bag of frozen mixed veggies), master them so that everything about them (the shopping, the prep, the cooking and the cleaning) can be done in your sleep. I look forward to these meals— they've become so rhythmic and easy. They lend a bit of welcome predictability in my unpredictable days.
Even if you don't do online groceries with the ability to just hit the beloved "reorder" button, you can apply the same concept during your trips to the grocery store. Just remember: go regularly, keep it boring.
‪#‎springiton‬ ‪#‎easy‬ ‪#‎boring‬ ‪#‎accidentallyhealthy‬