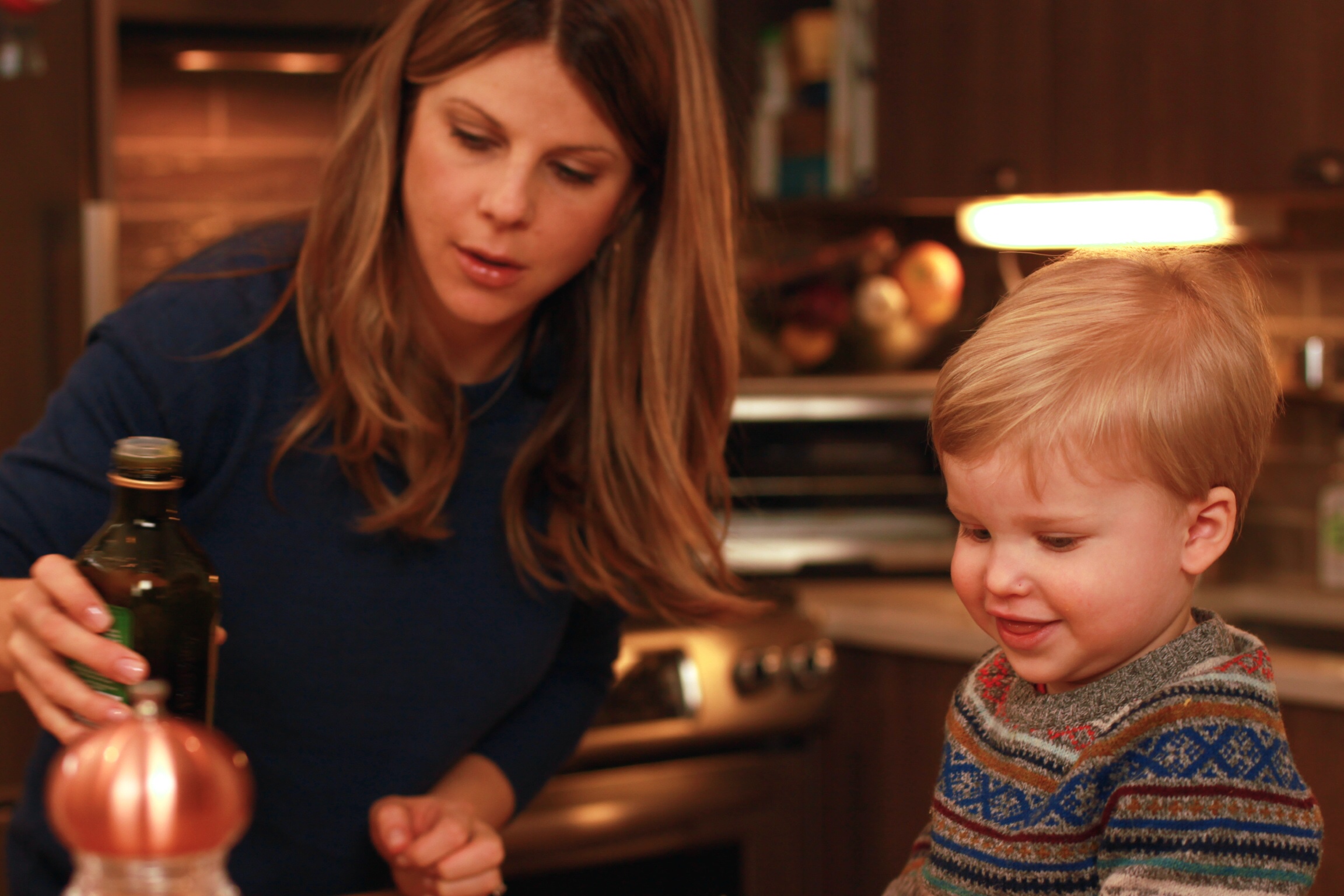 I'm always trying to find ways to have Joaquin participate in the kitchen with me – even if it is to make not-so-healthy foods like cookies. Last Friday, we finally got around to using our new pizza stone and the result was so worth the wait. Javier also got a few new "toys" (aka obnoxiously large lights) to fuel his photography hobby, so we setup a studio with lights and got a few decent pics. Read on for the recipe.
I stumbled upon this frozen spelt pizza dough from Spelt Right, and I'm so glad I did. It made the most delicious, rustic, chewy inside/crunchy outside crust. Spelt is not a gluten-free grain, but a lot of people sensitive to wheat claim to do much better with it. It may be because it's slightly lower in gluten, or that it's a more "ancient grain," meaning it hasn't been modified as much as wheat has over the years.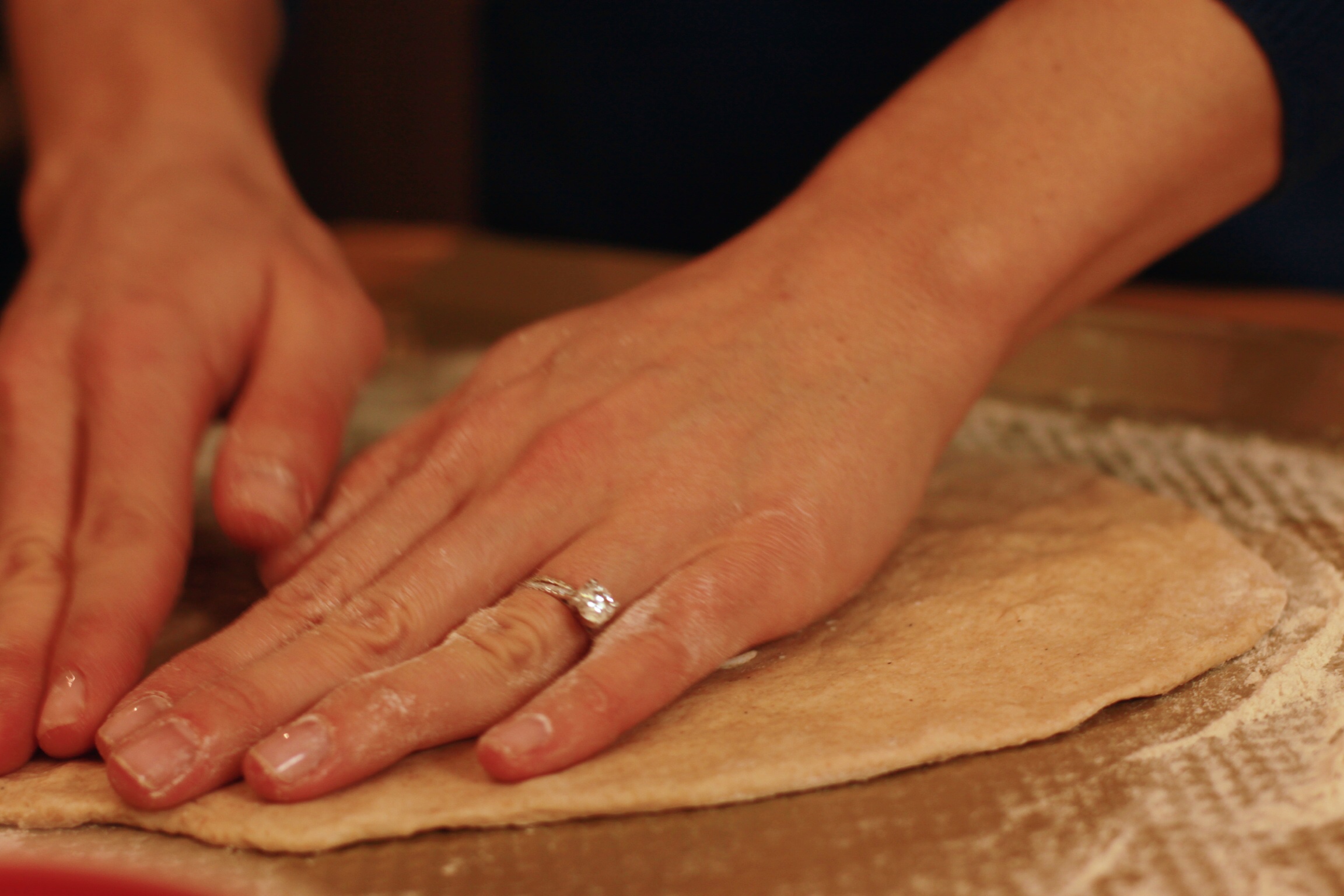 A pizza stone cooks the dough from the bottom, giving it that rustic texture. But if you don't have one, a baking sheet is just fine. Make sure you start with a good quality tomato or ready-made pizza sauce. Or if you're brave, make your own from scratch. I added dried spices to mine, and it turned out way better than anticipated for an improvised recipe.
I found this uncured, turkey pepperoni from Applegate Farms. It was perfect. I didn't miss the nitrates one bit. Joaquin even tasted a sample and went back for more.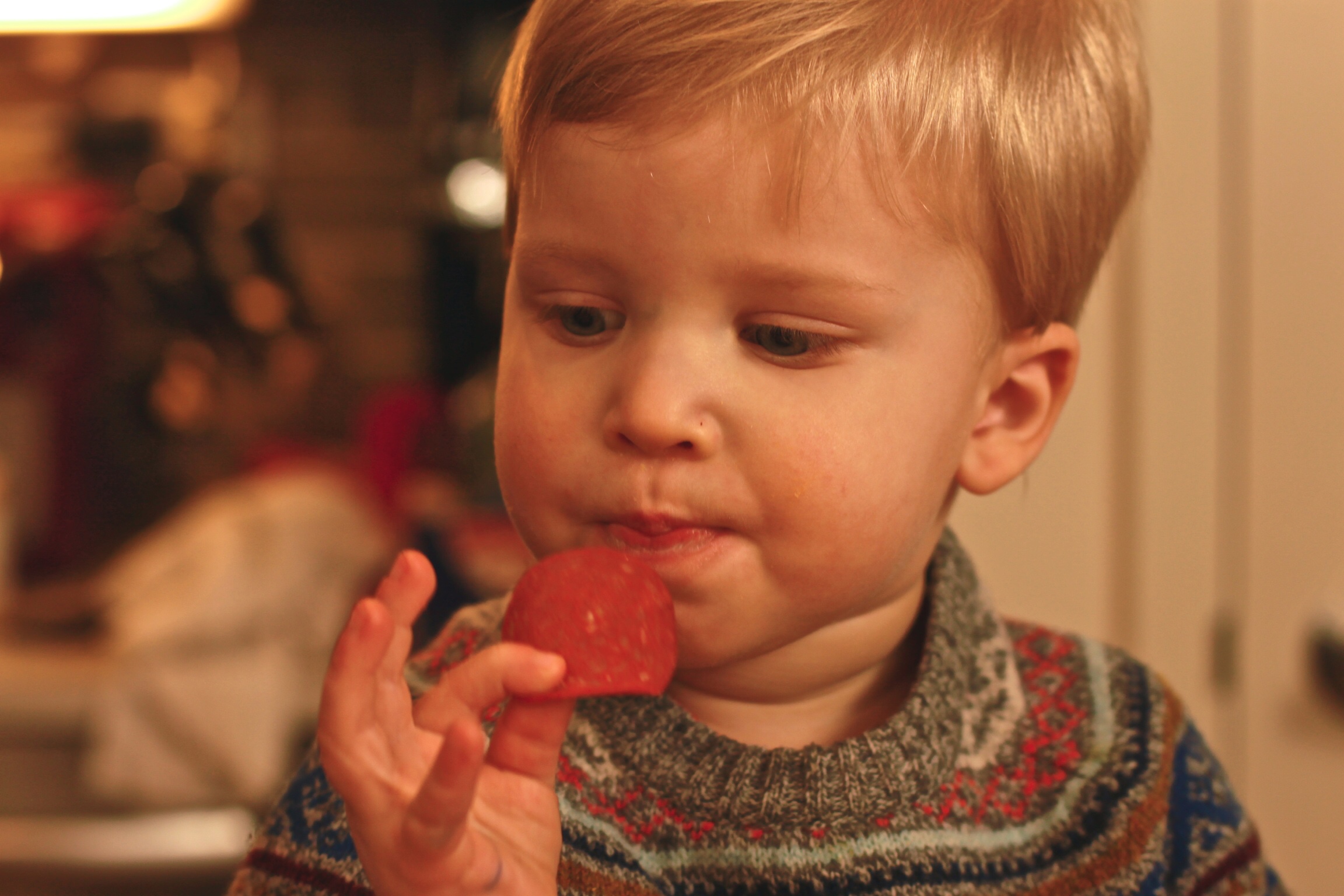 Homemade Spelt Pizza
Makes 2 pizzas; Serves 4
Recipe:
1 package frozen Spelt Right pizza dough (or dough of choice)
Sauce:
1 can crushed San Marzano tomatoes
1 tsp oregano
½ tsp dried basil
½ tsp salt
½ tsp black pepper
¼ tsp garlic powder
¼ tsp onion powder
1 Tbsp sugar
OR 1 can ready-made pizza sauce
Toppings:
½ cup Pecorino Romano or Parmesan cheese, shredded
4 oz Mozzarella cheese
½ cup pepperoni slices
2 cremini mushrooms, thinly sliced
Heat the pizza stone for 20 minutes in 450 degree oven. (If you don't have a pizza stone, just preheat your oven.)
Lightly flour a baking sheet to work the dough. Thaw dough and prepare according to package. You'll get the pizza ready on the baking sheet, and then slide it onto the hot pizza stone when ready, or just put the baking sheet directly into the oven.
Combine all sauce ingredients in a small bowl. Spread a thin coat of olive oil onto the prepared dough. Add as much sauce as desired. Sprinkle with pecorino cheese; add thin slices of mozzarella fairly evenly throughout. Top with pepperoni, mushrooms, and whatever other toppings you like.
Bake 10-15 minutes, or until edges are slightly browned and cheese is melted. Carefully remove, let cool a few minutes and enjoy!