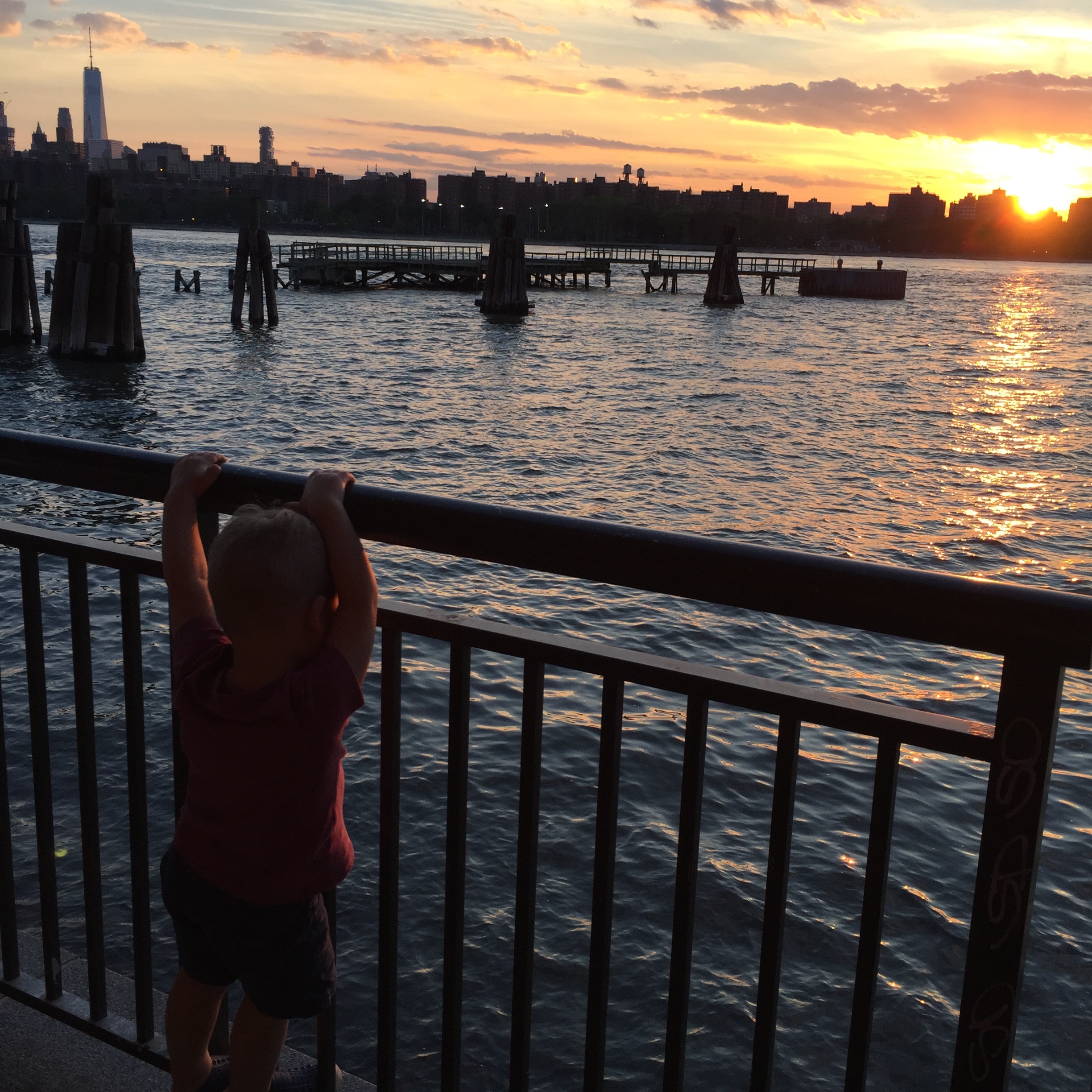 Food has been the last thing on my mind, yet it's one of the few things keeping me grounded. Let me explain.
We recently made the decision to move to San Francisco after my husband, Javier, got a career opportunity that was too good to pass up. It's been an emotional month that had me saying goodbye to my patients at my midtown office, my Nourish Snacks family I've grown so close with over the past 3 years, my NYC friends, my in-laws, and my niece and nephew, whom the boys were so lucky to grow up with. I wasn't prepared for the waterworks that came when I watched Joaquin hug his cousin Anabel, innocently thinking he'd see her again the next day.
We packed up our 1.5 bedroom Williamsburg apartment (and 3 storage units!) and headed West. Well, slightly West. The kids and I are stopped over in Michigan while Javi gets settled into his new gig in SF. We're really enjoying the #puremichigan summer—swimming in the pool, sipping wine in my parents' lush backyard, paddle boarding at the lake house, and just letting our shoulders sink a little. While we miss Brooklyn dearly, it's nice to hop off the New York treadmill. I'm rediscovering what it's like to take a full, deep breath.
As crazy as it's been to have our lives packed up in a truck across the country, I've found it grounding to stick to my routine as much as possible. I still wake up early, make a protein-rich nutrition packed breakfast for my family (mom's lost 4 pounds!), get out for a daily walk, and on most days, a refreshing swim. I still enjoy my dark chocolate meal caps (as if that would change) and snacking on nuts.
In a few weeks, we'll be moving onto the next chapter in our lives. I can't control that things are about to change (BIG time), but staying active and eating well really help me feel like ME. So I'll take my rituals and habits with me wherever I go on this adventure of life. They're the foundation that keeps me landing on my feet.
If only virtual reality were up and running so we could bring our entire families along with us!