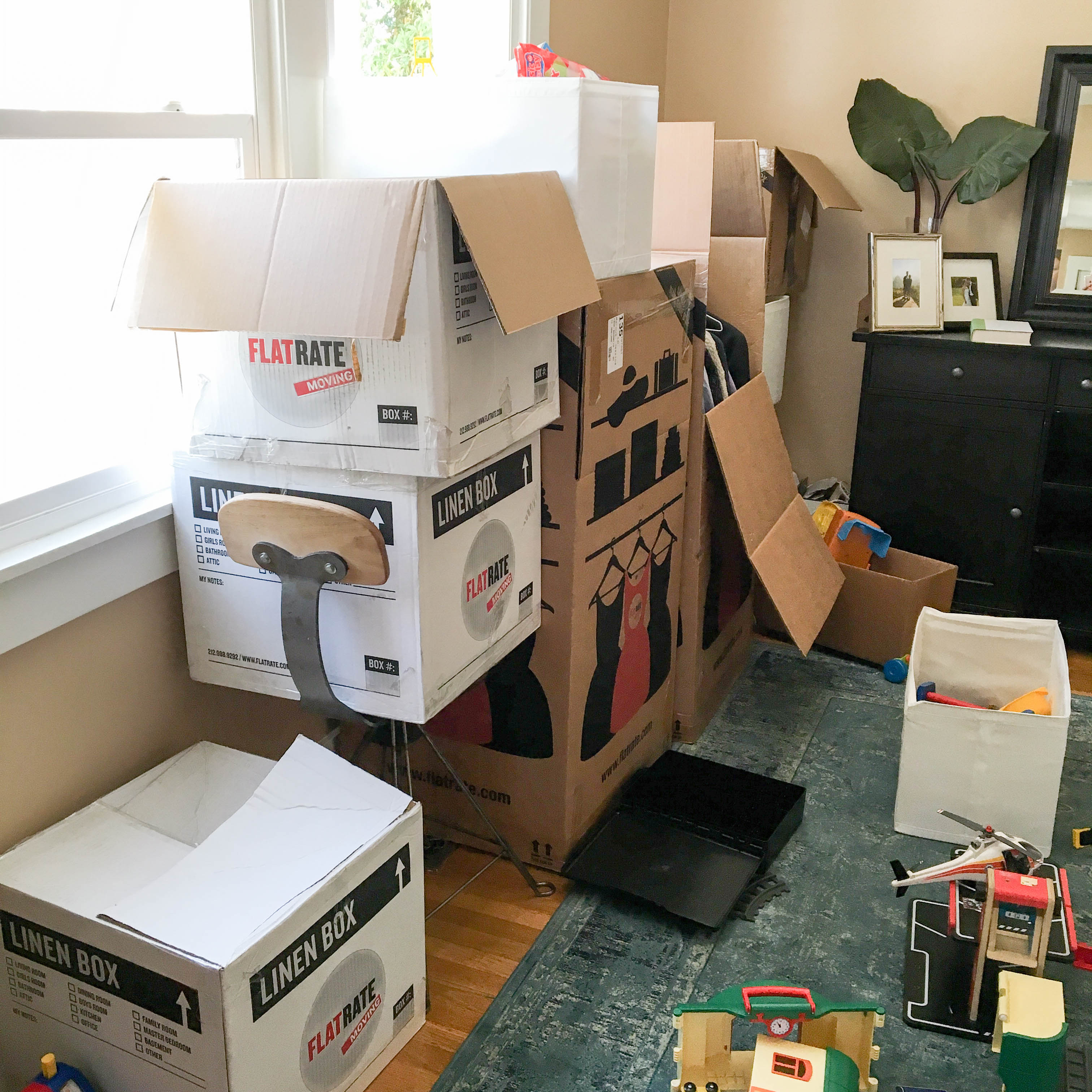 I've been doing a lot of reflecting on life throughout our migration west. One of the things that stands out the most is how much "stuff" we have accumulated and how little we need any of it. (Apologies for the gruesome photo.)
In the last 10 years, we have lived in 6 different dwellings: 3 in DC, 2 in NY, and now 1 in CA.  We've amassed 2 storage units of furniture, books, baby clothes and toys that take up more living space that we ever had.
It feels incredibly wasteful, and as my husband so eloquently put it, "It just weighs on your soul."
At some point we will set roots somewhere, I think? Or maybe we will continue to live like gypsies. But enough is enough. We've started purging BIG TIME —recycling, donating, and throwing away. And we're trying to change our approach to purchasing. If it doesn't significantly improve our quality of life, don't buy it!
In this part of the world, people don't care much about designer labels or "the scene". While sometimes it's annoyingly quirky here and I actually do miss just a little bit of the NY scene, it's refreshingly immaterial. Don't get me wrong, it feels nice to wear nice clothes, to drive a fancy car, and to carry a couture leather bag. But these things will not make me happy. And I'm not saying it's wrong to spend money on nice things – paying more money for better quality makes sense (to an extent). I'm saying it's important to not get caught up in the race. Because you'll never have enough.
But this post isn't really about the stuff. It's about what being buried in it has taught me.
We're used to having a support system – family close by, great friends we could catch up with for drinks, our beloved nanny, the local business owners who became part of our everyday routine. Our system has been stripped to the bare bones, so it's just the four of us now (and all these GD boxes!)
The way we treat each other, the experiences we make together… that's what matters now.
We have way more physical things than we can handle. In the hierarchy of needs… water & food, love, shelter, safety… love is standing out as the thread that keeps us strong. Expressing gratitude for that and keeping that the focus of every decision gives me so much more than any single thing could.
To all the young 20 somethings about to embark on similar life journeys as we have, my advice to you is to not buy any "nice" furniture – buy IKEA, and give it away when you move. Spend your money on experiences with people (and a really nice set of pots and pans – they'll last you a lifetime!).
How's that for some deep thoughts? Promise I'll get back to the food once we're unpacked 🙂