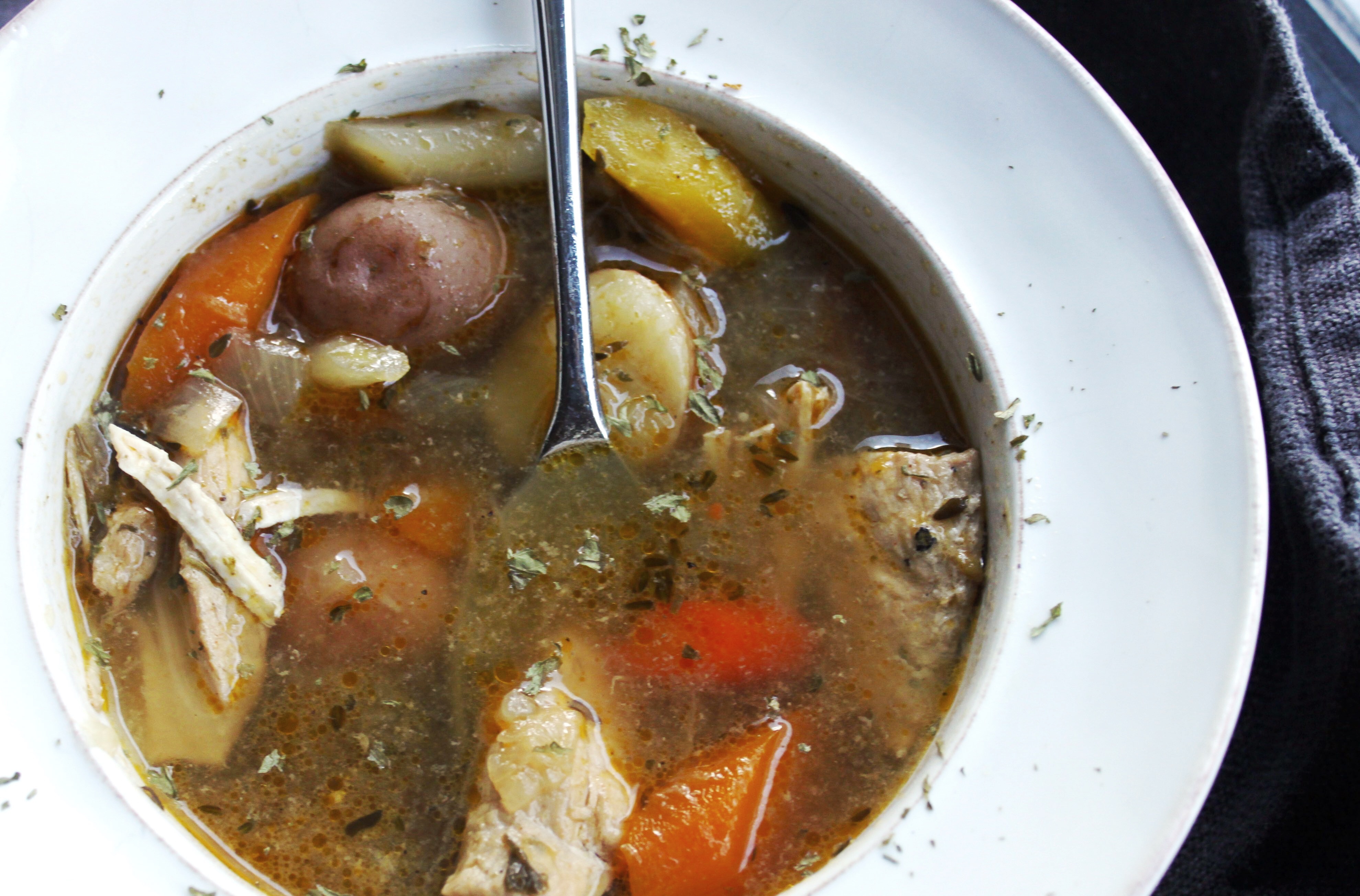 I love chicken noodle soup — who doesn't? But aside from feeding your soul, the traditional version falls flat nutrition-wise. Try my upgraded recipe with lots of fresh veggies. Best of all, it take just 10 minutes to prep and requires no babysitting. Just toss into a slow cooker and let it simmer for as long as you can wait.
Chicken Vegetable Soup Recipe
1-1.5 lbs chicken breast
1 small bunch multi-colored carrots
12 small Brussels sprouts, halved
1 large yellow onion
1 clove garlic
1 lb (about 15) micro potatoes or baby redskins
4 cups low sodium chicken broth
1 tsp each dried parsley & thyme
1 tsp paprika
1 Tbsp olive oil
sea salt & pepper
Dice onions, peel and chop carrots on a bias, mince garlic, halve sprouts, and cut chicken into 1-inch chunks. Heat olive oil in large pot or slow cooker. Add onions, garlic and a big pinch of sea salt. Stir occasionally and cook until onions are translucent.
Add chicken, along with the parsley, thyme and paprika. Season with freshly ground pepper to taste. Stir and cook until no longer pink on the outside.
Add chicken broth, carrots, sprouts and potatoes. Simmer at least 2 hours. (Optional: add the potatoes in the last hour so they don't turn to mush.)
It's the perfect meal for a blustery winter day.