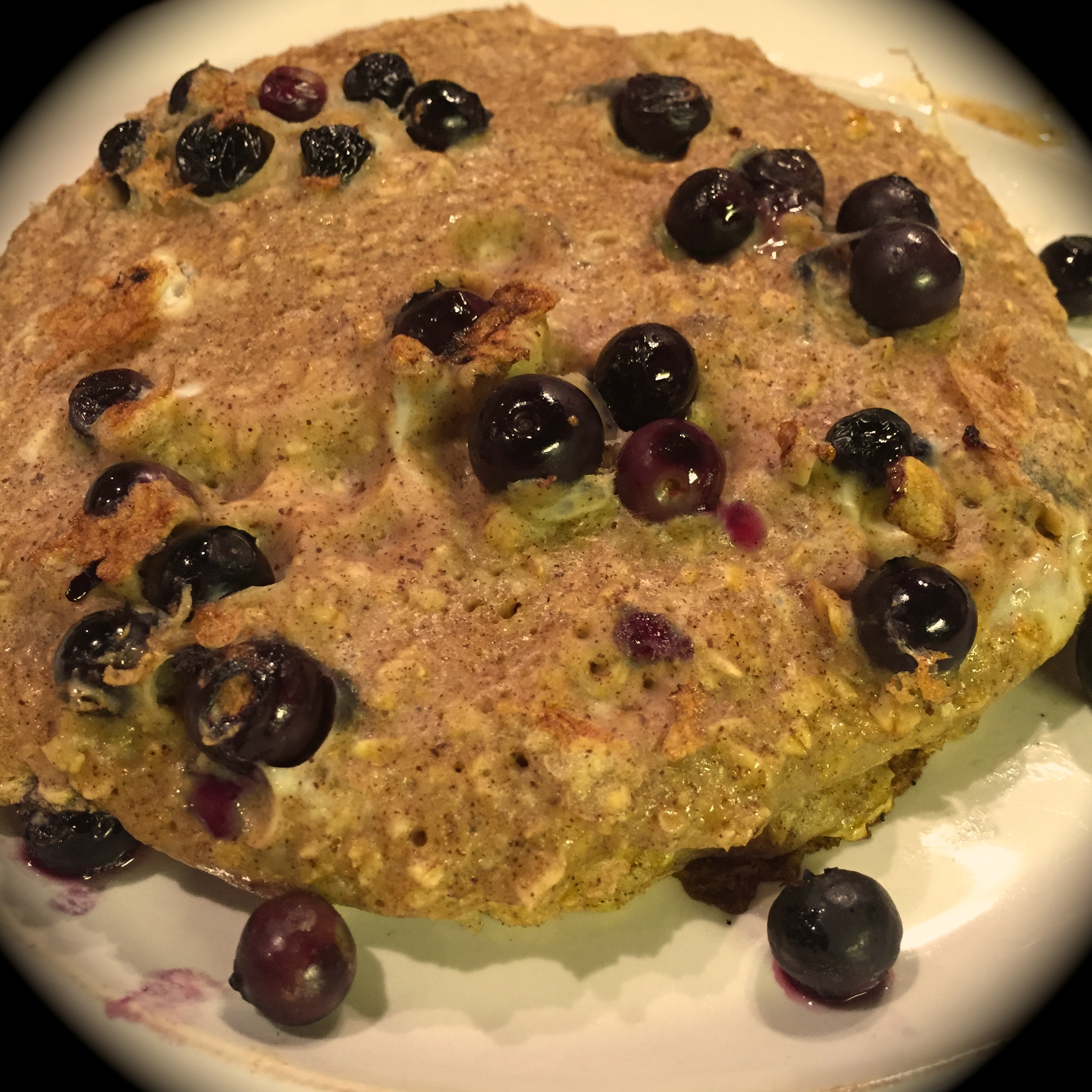 I've been loving this Protein Pancakes recipe from my dear friend and colleague Joy Bauer. And my son, Joaquin, is obsessed! I feel good knowing this uber picky eater is getting some decent protein (about 20 grams per pancake!). The key is the eggs. Both my husband and Joaquin despise eggs in all forms cooked alone, but even their K9 senses can't detect it in this yummy recipe.
I've modified Joy's version slightly to my family's tastebuds. Here's what has worked for us.
Serving Size: 1 Pancake
Servings: 4
8 egg whites (I buy the carton of organic egg whites)
4 whole eggs
1 1/2 cups 1-minute oats
1/2 cup oat flour
3 Tbsp sugar
2 tsp cinnamon
1 tsp vanilla extract
dash of salt
1 cup blueberries (fresh or frozen)
In a large bowl, whisk the eggs. Add the remaining ingredients and stir to combine. Heat a cast iron or nonstick skillet over medium-high heat. Drizzle 1 tsp canola oil onto skillet and drop a large ladle full (1/4 the batter) onto skillet, spreading the mixture into a circle with the bottom of the ladle. Scatter blueberries over pancake as desired, gently pressing them into the batter. Loosely cover the pan with foil, and allow to cook until no longer too runny to flip (about 2-3 minutes). Flip pancake and cook another 1 minute. Continue with remaining batter.
My son likes to add the toppings himself — sometimes butter, peanut butter, or syrup. Sometimes all of the above! Enjoy.