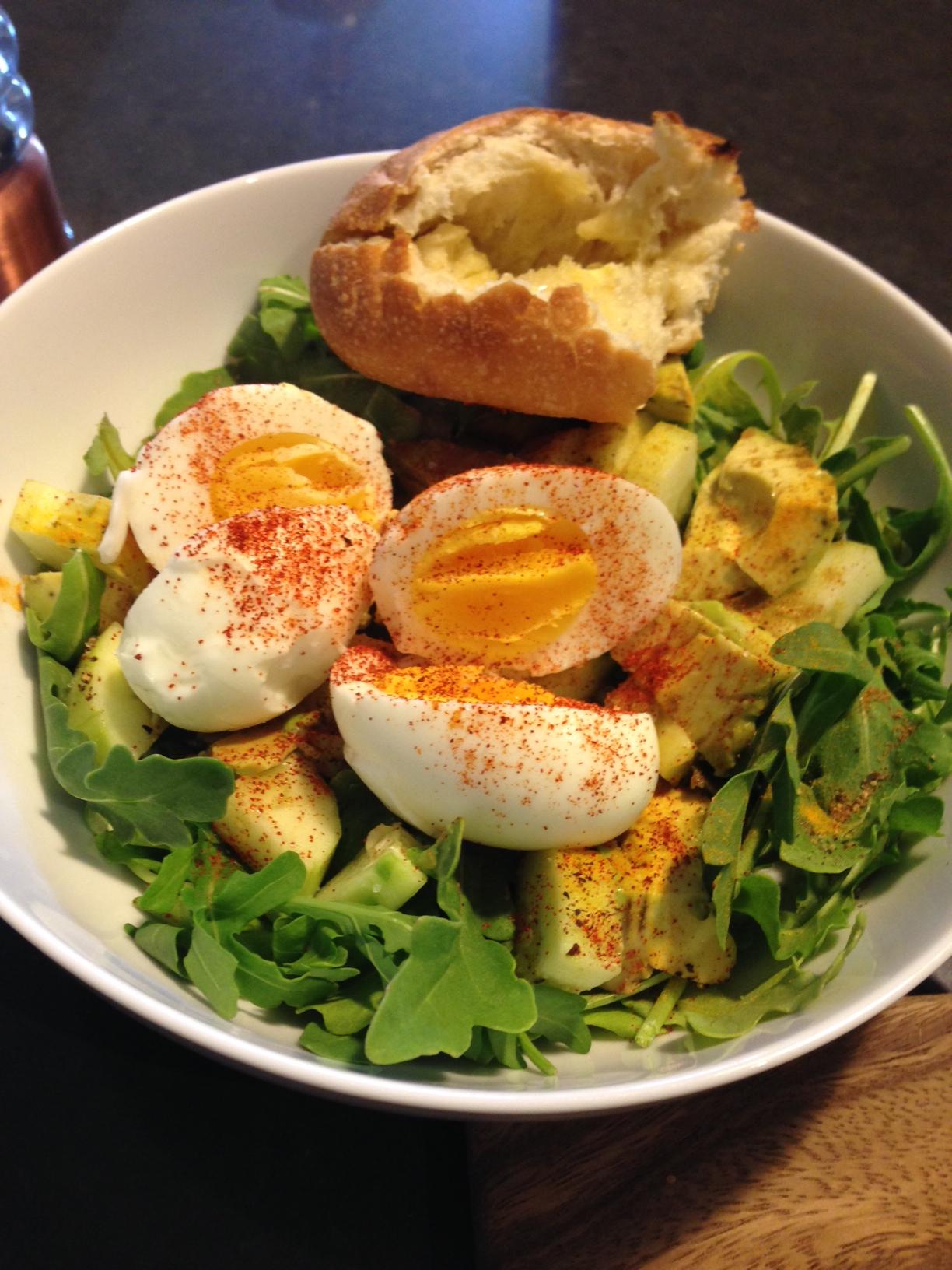 New moms need fast, easy meals to keep them going without leaving them feeling guilty. This is one of my go-to quick lunches that's both satisfying and nutrient-packed. And it only takes about 5-10 minutes of prep.
2 organic eggs
2 cups organic, pre-washed arugula
½ avocado, chopped
6 grape tomatoes, halved (optional)
1 Tbsp extra virgin olive oil
1 Tbsp balsamic vinaigrette
Dash of cumin, turmeric, paprika, salt, pepper
Place eggs in small pot, cover with water, place on stovetop on high heat. Set timer to 12 minutes (plus or minus 1 minute depending on desired consistency. This makes a slightly gooey center yolk, but not runny. Meanwhile, toss the salad, dress and season. When timer is up, rinse eggs in cold water, peel and season with salt and pepper. Serve with crusty, toasted French bread and butter and a cold iced tea. Yum!