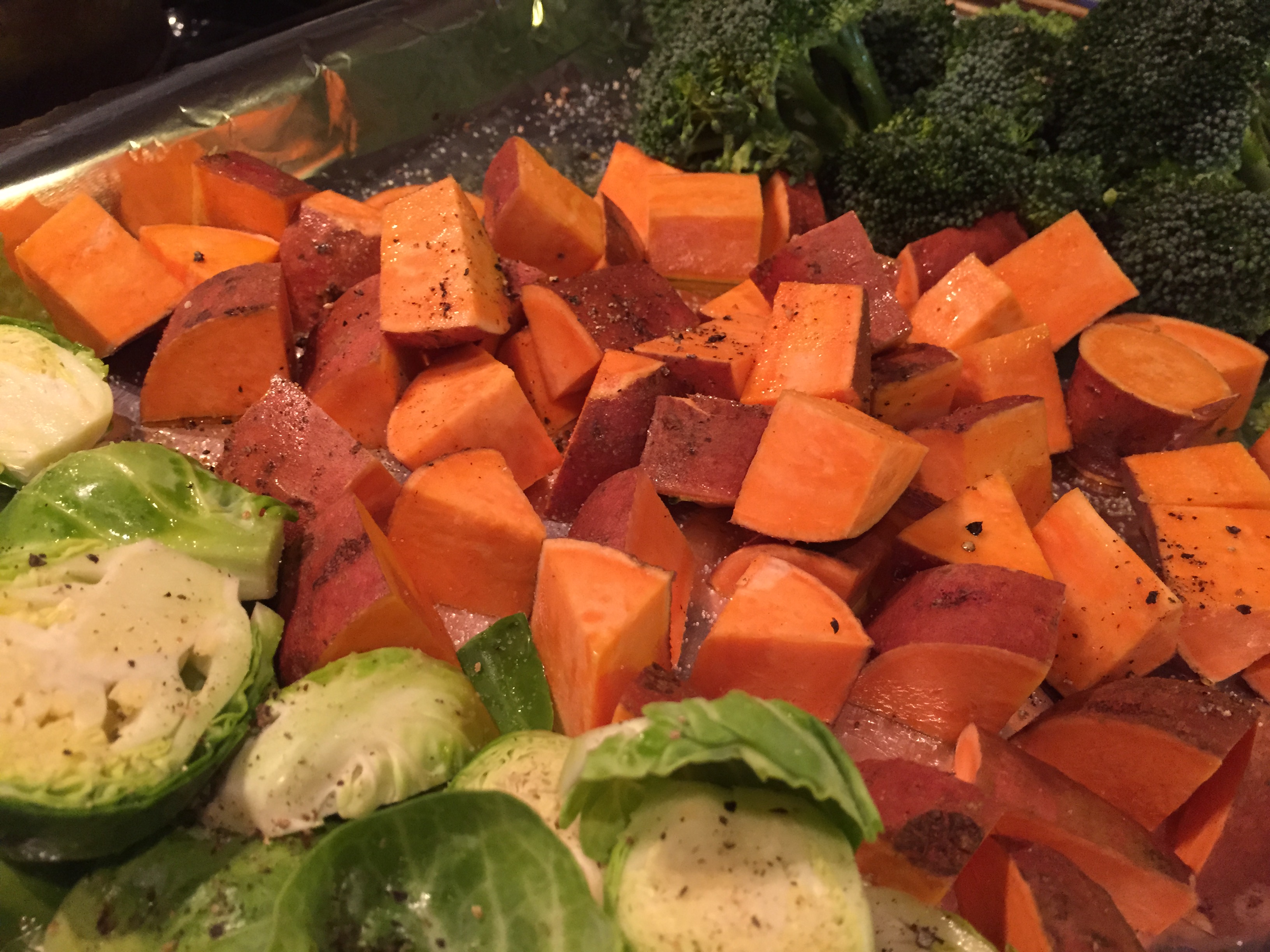 Gone are the days when I could let myself get lost in Whole Foods, scoping out the latest nut butter or casually grinding my own coffee beans. Nowadays I'm in and out of the corner market just long enough to grab my 10 get-me-through-the-week items that I can locate in my sleep (and probably have). So whenever there's a corner to cut at dinnertime, I'll take it!
Cheat this meal by purchasing a small rotisserie chicken (1-2 lbs total). The veggies you'll roast fresh.
2 medium sweet potatoes
2 large stalks broccoli
10-12 large, loose Brussels sprouts
Rotisserie chicken (precooked, hot and ready to eat)
Preheat oven to 450. Double line a baking sheet with aluminum foil. Wash all produce. Cut sweet potatoes into bite-sized pieces; trim bottoms off broccoli stalks; and halve Brussels sprouts, discarding tough outer leaves. Drizzle with olive oil, salt & pepper, and gently toss with your fingers. Roast 30 minutes or until potatoes are slightly fork tender.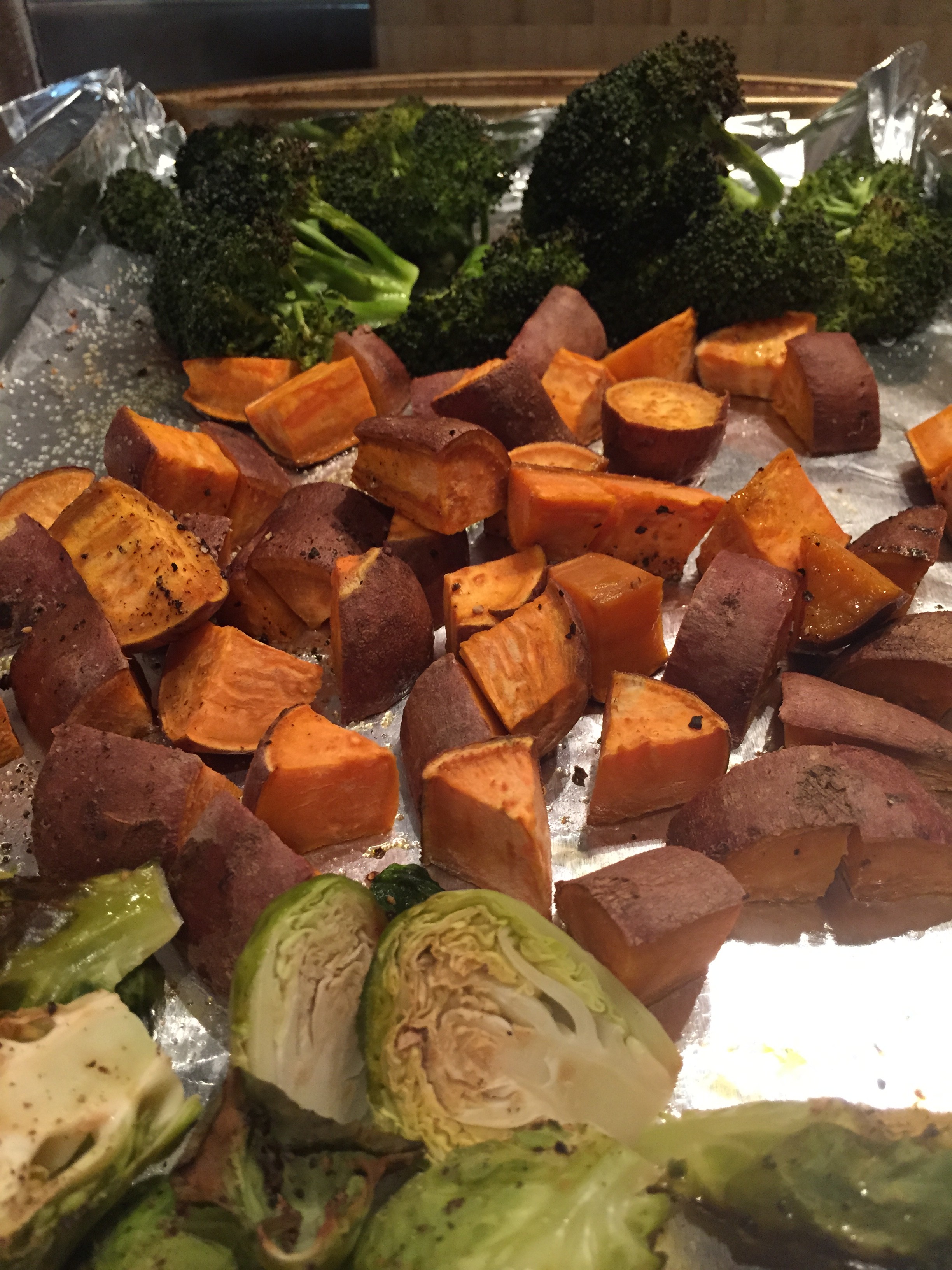 Yes, it's technically 40 minutes, but you can bathe the munchkins while it roasts. Plus, it's enough for 4 servings, so you've got lunch covered tomorrow!