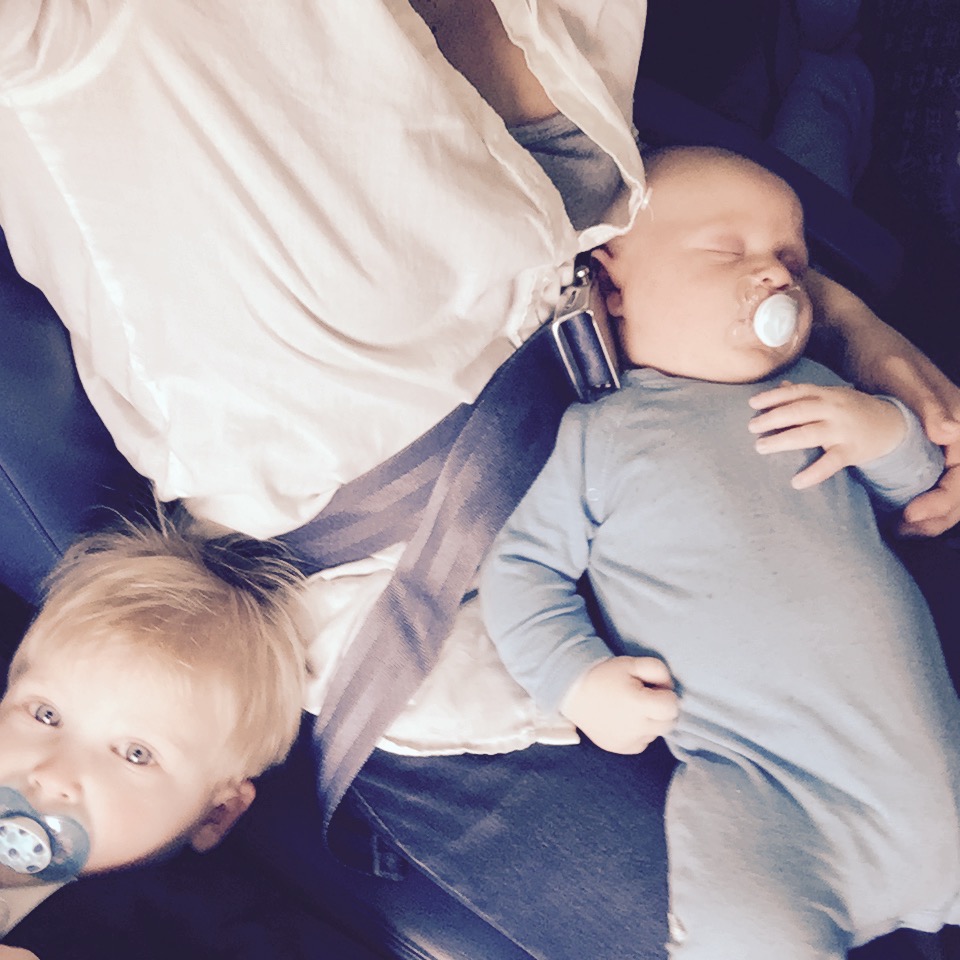 Keeping with my travel theme, I figured I'd share what has worked for me. To be prepared, you want to pack as light as possible, be hands free, and stay organized so when a meltdown happens, you can grab what you need in less than 3 seconds.
For toddlers:
pacifier (give during takeoff and landing to prevent ear aches)
lollipop (cuz it works)
LOTS of snacks: mini pretzels, frozen blueberries, cucumber slices, apple slices, cookies (for emergencies), string cheese, fruit/veg pouch, PB sandwich slices
iPad loaded with movies and apps (and ear buds)
empty sippy cup (which you'll fill once you're through security)
wet paper towels in a ziplock bag or really good wipes (for the messes you're sure to encounter)
toy car non-noise making
crayons and mini coloring book or paper
stickers (lots of them)
small book (for longer flights)
an extra diaper (cause flying makes kids have to poop. Must be the air pressure)
lovie, blanket, mini stuffed animal or whatever you need to help your kid fall asleep
printed boarding passes (If you purchase a seat for them, they need their own boarding pass, and you can't use your phone for 2 separate people. Plus, do you really think you'll be able to find that email while you're dealing with a tot in a security line?)
charm (toddler charm, that is. So make sure they're rested cause they'll need to turn it up as you very sweetly ask the gate agent if there are any rows with an extra seat.)If you're lucky enough to be traveling with an infant AND a toddler, you'll also need:
swaddle (serves as blanket, nursing cover, diaper changing pad, etc)
a footed onesie (for the blowout you know will happen)
burp cloth
an extra pacifier (cause you know you'll lose one)
carrier for infant (Bjorn, Ergo, Beco, whatever works for you)
umbrella stroller for toddler (which you'll strap toddler into with snack; check it at the gate)
CASH to tip whoever offers to help (like the curbside luggage dudes, or the once-in-a-lifetime nice gate agent, or the flight attendant who hooks you up with a free glass of wine)
Good to know:
No, you don't need to purchase an extra seat until your kid is 2 years old. However, if they're mobile or squirmy, I highly recommend it.
Wear shoes you can put on/off without hands (i.e. no laces)
Put all the snacks/food in a large clear Ziplock bag, and put that bag in your carry on. There will be spillage.